10 Easy swaps for healthier kids' meals
Do you cringe when you hear other moms boast about the healthfulness of their children's diet? Their kids nosh on whole grains, prefer fruit over candy, and actually love their vegetables. It's enough to make any mom feel some food-related guilt. But, before you resign yourself to raising a malnourished family who has an affinity for nutrient-poor food, we've got a few easy ways to boost the nutrition of your children's meals. Since overhauling your family's diet takes a lot of energy -- and is likely to be met with resistance -- we suggest making just a few ingredient changes. These 10 easy food swaps will keep your kids happy while keeping their favorite meals healthy.
1. Replace juice boxes with real juice
You relish the convenience of being able to slip a juice box into your child's lunch and your child loves possessing the handy drink box with a straw. The problem? Most of these juices are nothing more than sugar, water, and a little fruit juice. To make you and your kiddo happy, swap out the juice box of sugar water and swap in a brand that is 100 percent juice.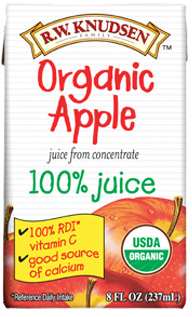 Our pick: R.W. Knudsen Family Juice Boxes
2. Swap out jelly for fruit preserves in PB&Js
Instead of making PB&Js with jelly, which is loaded with sugar or, worse, high fructose corn syrup, opt for a fruit spread. Fruit preserves actually have fruit in the jar whereas jelly has had all solids strained out. More fruit means more nutrition and in many cases less added sugar. Read the labels for fruit preserves and choose the brands with no high fructose corn syrup.
Our pick: E.D Smith Fruit Spreads (find these at Costco and Sam's Club)  
3. Go for Greek yogurt
Swap out regular yogurt with Greek yogurt. Richer, creamier, and healthier, Greek yogurt delivers more protein than regular yogurt as well as a delicious dose of calcium and probiotics. For the ultimate nutrition boost, stir in crushed fresh fruit. Go for Greek yogurts that are made with natural ingredients and minimal added sugar.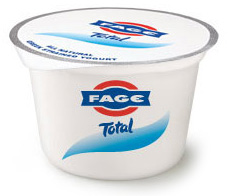 Our pick: Fage Total Greek Yogurt
4. Slip in bagel or sandwich thins
Build a better lunch for your kids by replacing white bread with a whole grain option. If your kids balk at darker bread, don't force it on them -- simply give them something different. Bagel and sandwich thins are a fun alternative to regular bread and can boost the fiber and reduce the calories of your children's lunches. Opt for brands that have at least 3 grams of fiber per serving.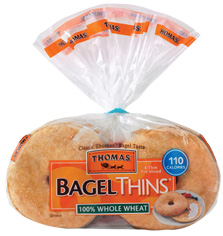 Our pick: Thomas' Whole Wheat Bagel Thins
5. Opt for healthier mac and cheese
Mac and cheese is a staple on the must-eat list for most kids. Unfortunately, the most popular brightly colored pasta that comes out of a box (or convenient microwavable cup) is loaded with artificial ingredients. Though stirring real cheese and milk into a pot of cooked elbow macaroni doesn't take that much effort, there are healthier boxed options available. (To give any mac and cheese a boost of nutrition, stir in sun-dried tomatoes, cooked broccoli florets or chunks of tender winter squash.)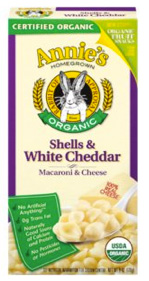 Our pick: Annie's Homegrown Organic Mac and Cheese
6. Make better chicken nuggets
Another go-to food for kids is chicken nuggets. Whether you hit the drive thru or pop a baking sheet of frozen chicken nuggets in the oven, many chicken nuggets are a diet landmine of chicken parts, preservatives and artificial ingredients. To satisfy your children's need for nuggets and your desire for healthier kids meals, skip the drive thru and opt for homemade chicken nuggets or brands of nuggets that feature chicken breast and minimally processed ingredients.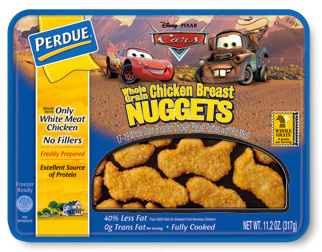 Our pick: Perdue Whole Grain Breaded Lightning McQueen and Mater Chicken Nuggets
7. Reach for healthier deli meats
Because sandwiches are a natural for school lunches, you can easily make a healthier meal by choosing natural deli meats. Forgo the bologna and pastrami and highly processed deli cuts and swap in thinly sliced turkey, ham, or roast beef made with real meat and minimally processed ingredients and no added nitrites nor MSG.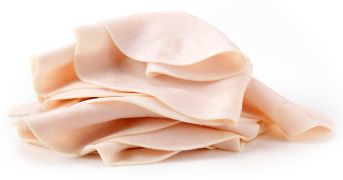 Our pick: Boar's Head All Natural Roasted Turkey Breast
8. Wrap it up with whole grains
If your kiddos have tired of sandwiches and you've been relying on tortillas to make wraps, ditching the white flour tortillas for whole grain tortillas will be a fast and easy swap. Not only are whole grain tortillas higher in fiber, they are oftentimes lower in calories, too. To make lunch even more interesting, choose flavored whole grain tortillas, such as sun-dried tomato or herb varieties, that boast a red or green hue.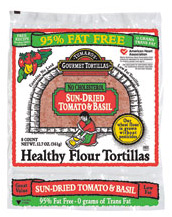 Our pick: Tumaro's Healthy Flour Tortillas and Wraps
9. Be sneaky with vegetables
No need to give up on your picky eaters that won't touch vegetables when there is a tasty array of products that look like ordinary kid-favorites but are made with a rainbow of veggies. Seek out fruit juices that also contain vegetable juice, opt for veggie chips, and find baked goods or snack foods that deliciously hide veg-based ingredients.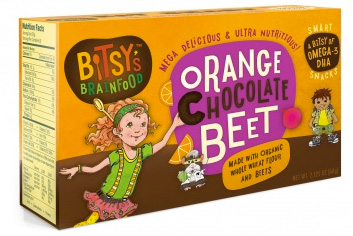 Our pick: Bitsy's Brainfood Snacks (Check out BitsysBrainfood.com for kid-friendly interactive games about healthier eating.)
10. Pack a healthier candy snack
Even if you tell your kids to stay away from candy, chances are they will get their hands on it when you aren't around. It may be easier -- and more realistic -- to make a healthy compromise by choosing candies with less sugar and more redeeming health value. Visit your local health food store and compare the organic or all natural candy choices to the run-of-the-mill candies and chocolates in the junk aisle at the supermarket. You can choose from candy bars made with dark chocolate, gummies made with real fruit, or other candy items made without partially hydrogenated oil or artificial ingredients.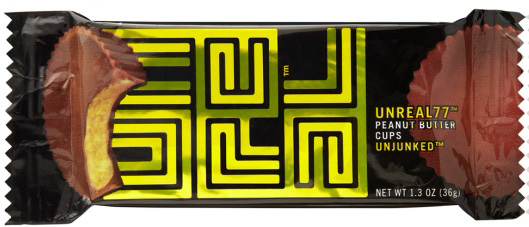 Our pick: Unreal 77 Chocolate Peanut Butter Cups
More healthy kid-friendly nutrition tips
Back to school nutrition tips for healthy kids
5 Tips for raising healthy eaters
Teaching your kids to make healthy lunch line choices