6 Fun ways to serve potatoes
Potatoes are an easy dish that almost everyone loves. Here are some new ways to serve this old favorite.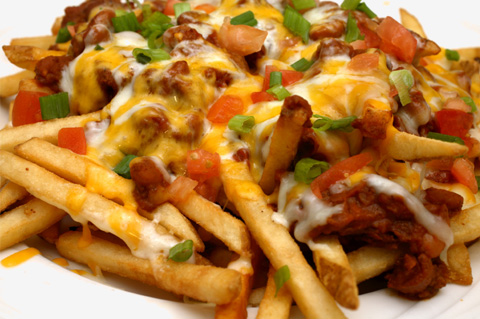 Fabulous fries
Use french fries as a base to build upon, but take a leap past outdated cheese fries. Top your hot fries with any of these toppings, or come up with your own.
Pizza sauce, cheese, green peppers, Italian sausage and other ingredients you love.
Nacho cheese, taco meat, onion, jalapeno, chopped tomatoes and sour cream.
Shaved pastrami and melted Swiss cheese.
Fried chicken strips over sweet potato fries.
Add a swirl
Mashed potatoes are one of the most popular ways to serve potatoes, but that also makes them predictable. Adding a swirl of flavor and color will make them anything but average. Here are a few different things to try.
Just before serving, fold in 2 cups of grated cheddar cheese, stirring just enough to create bands of color.
Blend 2 cups of your favorite fresh herb with a little oil, garlic and nuts to make a pesto. Swirl this through the potatoes before serving.
Put alternating scoops of mashed potatoes and mashed yams in a rectangular casserole dish. Swirl your spoon through the dish just to move the color without mixing it.
Make them festive
Make your potatoes any color you like with food dye. This will work on mashed or boiled potatoes — all you need to do is add a few drops of dye to the milk when you mash them, or cook the boiled potatoes in dyed water.
Change the look
If you usually use mashed potatoes on top of shepherd's pie, create an entirely new twist by using convenient frozen potato puffs rather than taking the time to make mashed. It changes both the texture and the way that the dish looks — your family will think you are brilliant.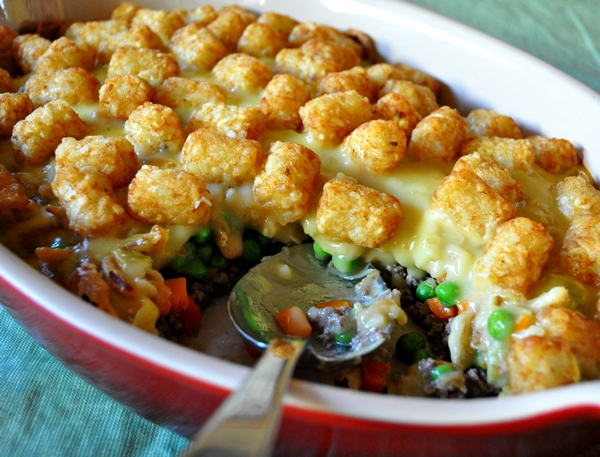 Roll it up
Make a steak and potato burrito by using leftover slices of steak and hot french fries in a large tortilla. Lay the steak slices down, top with fries and sprinkle with cheese.
Potato cups
Use frozen hash brown potatoes to make crispy and tender potato cups that you can fill with everything from quiche to sloppy joe meat.
Mix a 19-ounce bag of hash browns with about 1/2 cup of grated cheese to help hold the cups together. Press the mixture into 12 greased muffin cups, pushing it down in the middle and up the sides to form a cup shape. Bake them at 350 degrees F for 50 minutes, or until they are golden brown.
Let them cool, turn them out of the cups, and fill them any way you like.
Let's hear your secrets
What is the most creative way that you have served or been served potatoes? Please share!
You may also like
Hearty meals in 30 minutes or less
Ways to speed up dinner prep
Healthy kid-friendly meal ideas