Homemade vanilla lattes
With fall upon us the love of lattes increases. Make your own version of the coffee shop favorite at home with just a few simple ingredients at a fraction of the cost!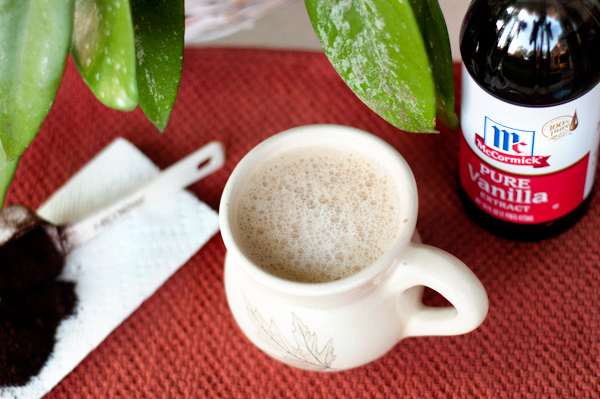 Homemade vanilla lattes
Makes 2 (10-ounce) lattes
Ingredients:
1 cup 1 percent milk
1-1/2 cups strong brewed coffee
1 tablespoon vanilla extract or vanilla bean paste
Sweetener to taste
Directions:
In a small saucepan heat the milk over medium-low heat until small bubbles start to form on the sides of the pan.
Pour the hot milk into a blender, along with the vanilla extract.
Being careful to ventilate the milk slightly, blend until light and frothy.
While the milk is blending, pour the prepared coffee into mugs.
When the milk is done, pour immediately into the coffee mugs.
Sweeten as desired. Drink immediately.
More coffeehouse favorites
Pumpkin spice latte
How to make a chai tea latte
Chocolate hazelnut soy latte