Homemade taco bowls
Don't waste your cash on fancy kitchen tools. You can make your own taco bowls in no time!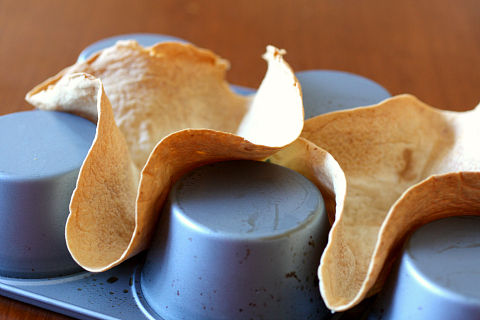 Homemade taco bowls
Don't waste your hard earned money on made for TV gadgets. You don't have to buy special equipment to make yourself a crispy and crunchy taco bowl. If you have a muffin or cupcake pan you are set! This simple time save will keep extra money in your wallet and make your dinner extra special!
Ingredients:
4 (8 inch) flour tortillas
1 cupcake pan
Non-stick spray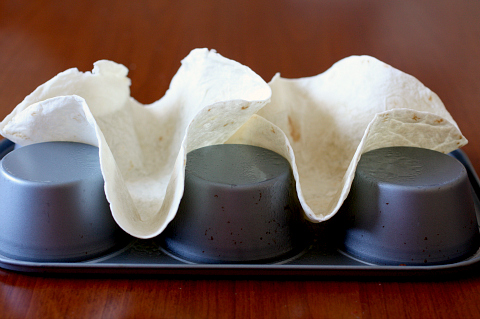 Directions:
Pre-heat your oven to 350 degrees.
Flip your cupcake pan over, spray with non-stick spray and lay the flour tortillas on top. Gently push them down until they fit snugly in between the cups.
Bake upside down for about 15 minutes until brown and crispy. Fill with your favorite salad and enjoy!
More Mexican recipes
Gluten-free Friday: Veggie tostadas
Cinco de Mayo recipes for every occasion
Mexican hot dogs