Allergen-free handheld snacks
Food allergies are becoming more and more common in kids. If someone in your house suffers from them, you probably spend more time than you like to admit searching out snacks that are allergen-free. We're here to help, so here are some of our top picks for allergen-free handheld snacks.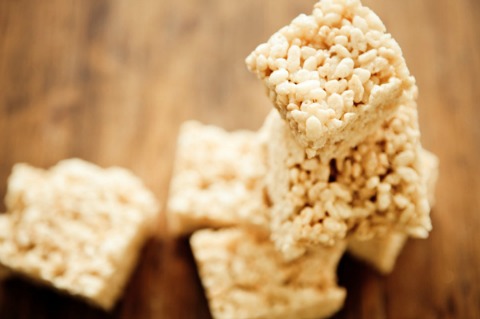 Dealing with food allergies is exhausting. Every label must be read, every meal well thought out. Give yourself a break by having allergen-free handheld snacks on hand for easy, carefree snacking.
Even if you don't have any food allergies in your household, chances are your kids have friends with allergies. Being prepared to serve allergen-free snacks will help them feel welcome in your home.
When you're feeding someone with food allergies, keep in mind that prepackaged foods are usually preferable to homemade, because they greatly reduce the risk of cross-contamination. It may seem like you're being a bad host if you bring out bagged snacks instead of platters of fresh-baked cookies, but guests with food allergies will be grateful to know for sure what they're eating.
These snacks are safe to eat for anyone suffering from any or all of the eight most common food allergies — dairy, soy, wheat, egg, peanut, tree nut, fish and shellfish. Always check the label of any food before you serve it — sometimes one brand of food will be allergen-free, while another brand's version of the same food is not.
• Fresh fruits
• Fresh vegetables
• Corn chips
• Nut-free granola bars
• Applesauce cups
• Fruit cups
• Rice crispy treats
• Popcorn
• Rice crackers
• Fruit snacks
• Rice Chex
• Corn Chex
• Kix
• Rice Krispies
• HomeFree brand cookies
• Fiddlesticks fruit snacks
• Marshmallows
• Enjoy Life snickerdoodle cookies
• Zing bars
• Glutino pretzels
• Raisins
• Dried fruit
• Divvies cupcakes
• Vegetable chips
• Kale chips
• Nana's Cookie Bites
• Most Larabars (check the labels)
More snack ideas
Peanut butter snacks for after school