Peanut butter snacks for after school
Moms are always searching for fast but satisfying snacks for after school. Nothing beats peanut butter because it's easy to store and goes with just about everything (and it's delicious!). Try these peanut butter snacks for a simple and tasty way to feed your kids when they rush in the door and head to the fridge. The protein-packed peanut butter will fill them up until dinner, so you won't have to listen to "Mom, I'm hungry" in 10 minutes.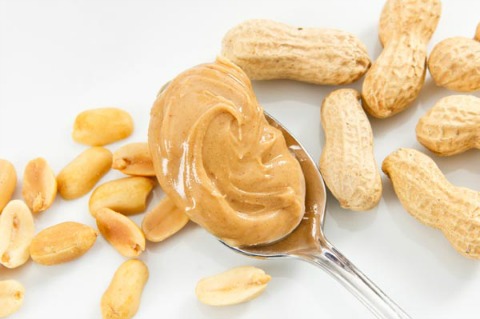 PB filled apple
Peanut butter and apples go great together, but kids can quickly tire of simply dipping slices. Instead, core an apple and set it aside. Mix a few tablespoons of peanut butter with a sprinkling of raisins, and then fill the center of the apple with the peanut butter mixture.
Peanut butter banana popsicles
Peel your bananas and slice them in half, and then coat them with peanut butter. Roll them in your choice of topping — we like coconut, chocolate chips, chopped nuts or crushed cereal — and then lay them out on a cookie sheet lined with wax paper and freeze for an hour or two.
Fancy PB crackers
A snack of peanut butter and crackers is a standby for many moms, but this idea takes it up a notch. Spread the peanut butter between two crackers, and then dip half of the cracker sandwiches into melted chocolate. Lay them on wax paper to dry before serving, and store any uneaten crackers in the fridge.
Peanut butter crispy treats
The next time you whip up a batch of rice crispy treats, add 1/2 cup of peanut butter to the mix. You'll never make them the original way again!
PB fruit dip
Mix peanut butter and vanilla pudding for an easy, super-tasty fruit dip. We like equal parts of PB and pudding, but you can change that up to suit your tastes.
PB and chocolate graham crackers
Spread peanut butter onto graham crackers, and then top with chocolate syrup and/or chocolate chips.
Peanut butter cookies
Very few kids will turn down cookies, especially the peanut butter kind! If you don't have a peanut butter cookie recipe you love, try adding peanut butter to one of the cookie recipes you do use. Reduce the amount of butter you add to even things out.
Don't forget the dairy!
No peanut butter snack is complete without a nice, cold glass of milk. When you're packing snacks to-go, include a single serve carton of milk, like Horizon Organic's Lowfat Plain milk box, to help your kids wash down the sticky (but delicious!) peanut butter
More snack ideas