Mini meat loaf bites recipe
Do you have some seriously picky eaters on your hands? Do they turn their nose up at anything that isn't a chicken nugget or a french fry? Instead of giving into their picky demands, trick them into eating something that's good for them by serving it up in a cute, mini bite-size portion! These meat loaf bites aren't just cute, they are delicious and full of protein, fiber and vegetables! Even your pickiest of eaters will have trouble saying no to these mini meat loaves!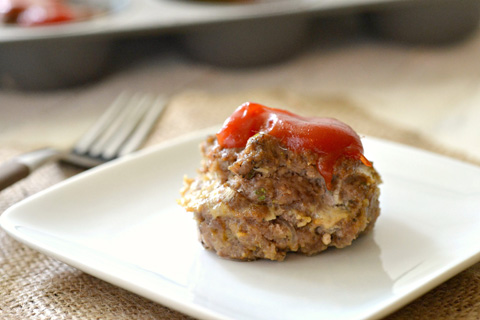 Mini meat loaf bites
Yields about 18 bites
These mini meat loaf bites are a great weeknight dinner recipe, since they are easy to make and pop in the oven. They also make great party snacks since all they require is a toothpick! No plates or napkins required!
Ingredients: 
1 pound lean (98 percent fat-free) ground beef or turkey
1 egg
1 medium onion, finely chopped
2 garlic cloves, minced
3/4 cup low-fat milk
1 cup Italian seasoned bread crumbs
Liberal dashes of salt and pepper
2 tablespoons spicy mustard
1/3 cup organic, low-sodium ketchup
1 tablespoon Italian seasoning
Directions: 
Preheat your oven to 350 degrees F. Grease a mini brownie, muffin or loaf pan with non-stick cooking spray.
In a large mixing bowl, mix the meat, egg, bread crumbs, milk, seasoning, ketchup, mustard, onion and salt and pepper. Mix with your hands until the mixture is slightly sticky but well combined.
Using a spoon, scoop the mixture into the mini cavities, filling about 5/8 the way full. Top each piece of meat loaf with a dash of ketchup and bake for about 45 - 60 minutes, or until they are brown and bubbly.
Serve them warm and enjoy!
More bite-size recipes
Mini spinach and artichoke dip bites recipe
Mini zucchini pizzas recipe
Carrot cake bars recipe