Whole wheat cinnamon sugar donut hole recipe
When it comes to a healthy breakfast, donuts are probably the last thing on your go-to list, for good reason. Donuts are typically deep fried and covered in a fatty, sugary glaze. However, not all donuts should be treated with the same disdain. These healthy, whole wheat baked donut bites are extremely low in calories (less than 60 calories per hole) and taste just like the fried version. Now you can serve your kids donuts and still feel happy knowing they are healthy!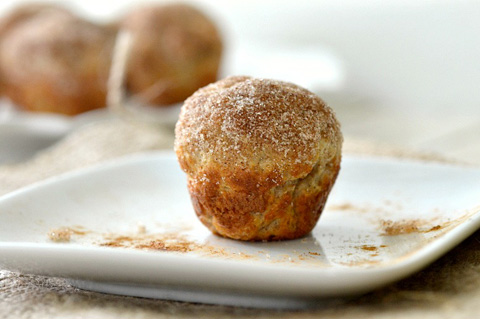 Whole wheat cinnamon sugar donut holes
Yields about 24 donut holes
Each bite is sweet without being too sweet and so moist and fluffy. Your kids will have no idea they are healthy and gobble them right up! Serve these for breakfast, in lunch boxes or as an afterschool treat!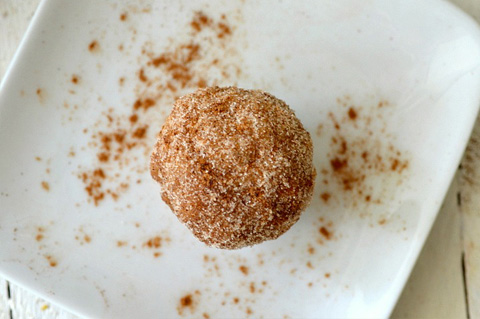 Ingredients: 
1-1/2 cup whole wheat flour
3/4 teaspoon baking powder
3/4 teaspoon baking soda
Dash of salt
3/4 cup (2 percent) Greek yogurt
2 tablespoons vegetable oil
1-1/2 teaspoon vanilla extract
1 egg
2 tablespoons brown sugar
1/2 cup sugar
3 - 4 tablespoons cinnamon
1 tablespoon melted butter
Directions: 
Preheat your oven to 400 degrees F. Grease a mini muffin pan with non-stick cooking spray and set it aside.
In a large bowl, mix together the flour, baking powder, baking soda and salt. Add the egg, oil, Greek yogurt, vanilla and brown sugar until the mixture is fully combined. It will be a little thicker than a muffin batter. If it's too thick, add in a bit of milk.
Using your hands, roll the dough into little balls and place them in the greased muffin pan.
Bake donuts for about 10 - 11 minutes, or until they are golden brown. Let them cool for about 1 minute.
Mix together the cinnamon and sugar. Using a pastry brush, brush each donut with melted butter, then dip in the cinnamon sugar to coat. Repeat until all of the donuts have been covered and enjoy!
More healthy breakfast recipes
10 No-cook breakfast ideas
3 Healthy and delicious low-fat breakfast loaves
Black Forest baked oatmeal recipe