Not carrots again! Fun ways to pack veggies
Make veggies fun with packing and preparation tips that make healthy options a favorite part of their lunchtime.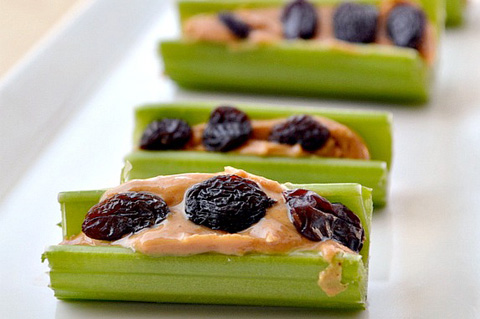 Up until about the age of two, kids will pretty much eat anything you offer them, including veggies. Then suddenly they become more selective, usually favoring salty and sweet snacks and turning up their noses at nutrient-rich fruits and vegetables you try to include in their meals. It's not easy convincing children that the foods their growing bodies need are fun and delicious, so try these strategies to help get them back on track and loving the good stuff.
Souper veggies
Make a big pot of vegetable soup to pack in their thermos for lunch. Use alphabet noodles or a favorite pasta in your soup to make it more appealing. Chicken or beef stew is also a hot lunch item that's great for a cold day.
Hide and seek
Get sneaky, and hide the vegetables in other foods. Kids love yummy zucchini bread spread with cream cheese and will gobble down muffins made with carrots or yams and chunks of apple. Baking the veggies into snack bars is a great way to offer a serving of good nutrition in a sweet treat. Think of a dish your child really likes — macaroni salad or mashed potatoes, for example. You can easily sneak a little bit of vegetable into it.
Dip it
Many kids who don't like vegetables will eat them when they are served with dip. Cream cheese, peanut butter, hummus or ranch dressing make tasty and packable dips for raw, bite-sized veggies. Grill some asparagus or pepper strips and pair them with a small container of a favorite salad dressing to use as a dipping sauce. Spearing the vegetables with a big toothpick makes them easy to dip, and kids love anything that's a finger food. Cut raw vegetables into interesting shapes — chunks of cucumber, radish roses or carrot discs. Seeing the fun shapes and being offered a variety will make kids more eager to gobble them up. Pack up a creamy coleslaw in a lettuce cup and remind your child that they can eat the bowl! And add lettuce to sandwiches or use it as a wrap for favorite sandwich fillings instead of bread.
Stuff it
Celery is the ideal vegetable to pack in a lunch. Fill small stalks with something yummy — pimento cheese spread, peanut butter dotted with raisins or cream cheese. Spread that pimento cheese on broccoli trees or add a smear of other soft cheeses to veggies packed in a small container.
Switch it
Switch out the snacks kids crave for a healthier version. Breaded oven-fried zucchini chips and baked sweet potato chips spiced with red pepper have all the zing of packaged snacks, and make an excellent substitute for french fries and salty chips. Plus, they deliver a fun veggie serving with great taste. Pack up a baggie full to tuck into a lunchbox with a sandwich and fruit
More on school lunch
Teaching your child to pack her own lunch
Teaching kids to make healthy lunch line decisions