Teaching your child to pack her own lunch
Tame picky eaters by teaching them to pack a school lunch! When kids choose their own meals, they eat more and trade less.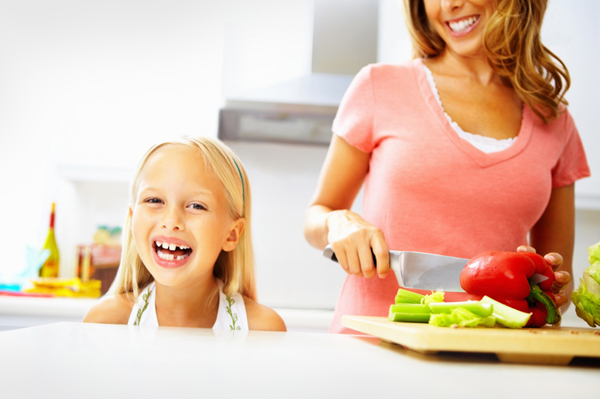 Kids are more likely to eat their packed school lunch when they have a say in what's included. Teaching your child to pack her own lunch has multiple benefits — it's one less chore for busy parents, it teaches lessons in organization, planning, responsibility and nutrition, and it can help eliminate that daily power struggle with your picky eater!
Plan ahead
Part of the learning process is teaching your child what makes up a healthy meal. Explain what should go into a school lunch — protein, with choices like low-fat cheese, cold cuts and yogurt; a serving of fruits and vegetables; and a small snack, such as a granola bar, a small container of trail mix or some pretzels. Let the child help plan and shop for appropriate lunch items. While you might like to add more variety to her lunches, if she prefers apples instead of bananas or pears, letting her choose increases the chances she'll eat her fruit serving. Shopping together for a week's worth of lunch items is a chance to learn together — for example, by selecting sandwich fillings that are kid-approved and okay with mom, such as peanut butter, lean sliced turkey or chicken, and tuna. Make decisions together that give the child an option — bread or a soft flour tortilla, carrots or celery sticks, yogurt or low-fat cheese.
Teamwork
Teaching a child to put together their school lunch takes time, so initially you should work together. Packing lunches the night before eliminates the stress of trying to get the job done on a busy school morning. Once you've made all the right foods available, set up a lunch-making area with everything necessary. Keep items like lunchboxes, baggies, plastic wrap, aluminum foil, containers, thermos, plastic cutlery and napkins in a convenient spot that the child can easily access.
Post a list of available lunch items so the child has a visible reminder of what to include, and talk her through the process (What kind of sandwich do you want to take tomorrow? Shall we cut up your apple? Do you want a dip for your carrots?). You can both refer to the list as you build the lunch. Favorite leftovers are always a nice addition, so suggest a thermos of stew or soup, a small container of macaroni salad, or a slice of zucchini bread. Don't keep food items on hand that you don't want the child to pack. It's easier to only make available what you want them to eat instead of keeping a stock of high-fat chips and bags of cookies that tempt the whole family. Eliminating unhealthy foods from your pantry and fridge means you can pack lunch without conflicts and won't have to take on the role of "food police" and approve every item
More on school lunch
Not carrots, again! Fun ways to pack veggies
Teaching kids to make healthy lunch line decisions
Creative ways to leave lunchbox notes
.