Raspberry peach cobbler
Summertime equals cobbler time!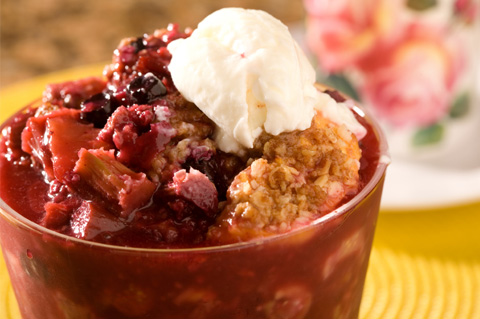 Raspberry peach cobbler
There is nothing better than a peach cobbler with fresh summer peaches, right? Toss in some raspberries and you have stepped your cobbler up to a major wow factor! Add your favorite vanilla ice cream on top and your family will think you are absolutely peachy for making this for dessert.
Serves 6-8
Ingredients:
2 cups sliced peaches
1 cup raspberries
2 cups sugar
1/2 stick of butter
3/4 cup flour
1 teaspoon baking powder
1/4 teaspoon salt
3/4 cup milk
Directions:
Mix the peaches and raspberries with 1 cup of sugar. Let them stand.
Put the butter in a 2-quart or a 9 x 13-inch casserole dish. Place it in a 325 degree F oven to melt.
Combine the remaining sugar, flour, baking powder, salt and milk. Pour over the melted butter. Do not stir it.
Spoon the fruit on top of the flour mixture. Do not stir it.
Bake for 1 hour.
More delicious cobblers to try
Blueberry peach cobbler
Blackberry cobbler
Crumbly blueberry cobbler
---
More From SheKnows Explorer
---
---