How to pack a lunchbox
Don't just throw a sandwich in a lunch sack with an apple on top. You want to keep your child's lunch as fresh (and intact) as possible. Read these tips and consider these product suggestions to pack the perfect lunch.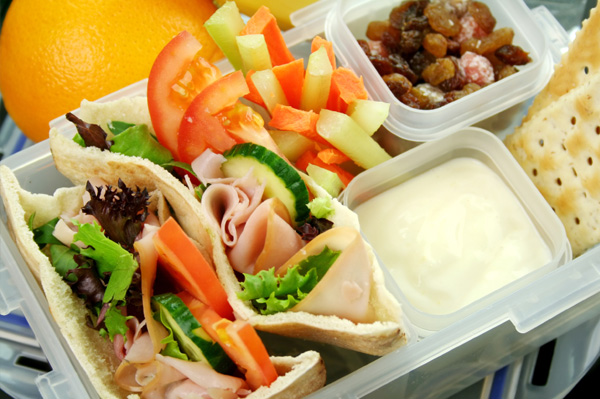 Consider what you are packing
Before you start packing your lunchbox, consider what you are putting inside. For hot or cold foods, you'll need an insulated lunchbox. For food that needs to be reheated, you'll want a microwavable one. For messy foods and liquids, you need a thermos or something with a tight seal.
Pick the perfect lunchbox
Depending on what you are packing, choose the best lunchbox to suit your needs. Here are a few of our favorite lunchboxes that are both practical and stylish.
PlanetBox stainless steel bento boxes: These bento boxes are eco-friendly and feature plenty of compartments for everything you need. They are a great way to eliminate garbage and pack a waste-free lunch.
Dabbawalla lunch bags: When you don't need all those compartments, consider Dabbawalla lunch bags. These colorful lunch bags are a favorite among young kids, and they are eco-friendly too.
Reuse it lunchboxes: Reuseit.com offers a wide selection of lunch bags and lunchboxes that are eco-friendly. These lunch containers are perfect for teens and adults who are looking for a smart, insulated lunch solution that is stylish too. They also sell some very cool reusable sandwich bags and snack bags that are perfect to use with any type of lunchbox or bag.
Add ice if necessary
For lunches that need to be kept extremely cold, you may need to add an ice pack. Check out these convenient Thermos ice packs from Lunchboxes.com. If you are packing juice boxes in your child's lunch, you can freeze them first. The juice box will keep the lunch cool and be defrosted by the time your kid needs to drink it.
More about lunch
3 Artful sandwich ideas
Lunchbox cures for common food allergies
Kid-friendly pasta recipes for lunch