Eco-friendly lunchboxes
Send your kids off to school or camp with an eco-friendly lunchbox that isn't just practical but also cute. Here are just a few of our favorite eco-friendly lunchboxes.
Nowadays, you can find a variety of eco-smart lunch containers, from fabric bags to stainless steel boxes. Look for lunchboxes with plenty of compartments in various sizes so you don't have to use plastic bags to separate the food. Also remember to pack your child's lunch with reusable utensils and cloth napkins to help reduce waste.
Laptop Lunches bento boxes
Perfect for kids or adults, Laptop Lunches bento boxes are eco-friendly, stylish and practical. They contain no lead, no BPA and are phthalates- and PVC-free. They are recycled and recyclable. They are made in the USA, easy to clean and they will last for years. What more could you want? We love their colorful bento kits, priced at $39.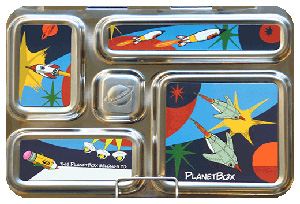 PlanetBox stainless steel lunchboxes
Pack a waste-free lunch in a shiny stainless steel lunchbox from PlanetBox. These cool, eco-friendly lunchboxes feature individual compartments (to keep foods separated) and raised lids so you can stack things high. Created from high-quality stainless steel, they are truly eco-friendly and dishwasher safe. Plus, they have super cool magnets, which kids really love. The basic PlanetBox is priced at $40 and comes with one set of magnets.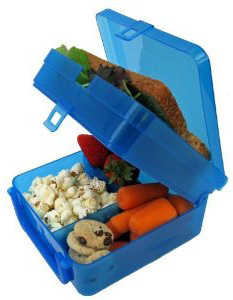 BrightBin lunchboxes
Go green with these eco-friendly lunchboxes from BrightBin. These boxes are waste-free -- no plastic bags are necessary to separate food. They are free of BPA, lead, phthalates and PVC. You'll love the unique design and they are both dishwasher and microwave safe. You can find these colorful lunchboxes online at BrightBin.com, priced at just $17.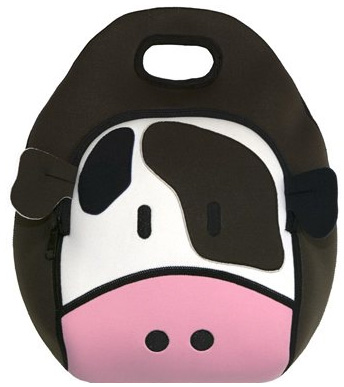 Dabbawalla lunch bags
You are going to absolutely love these fabric lunch bags. Dabbawalla lunch bags are recyclable, degradable and free of any harmful chemicals. Plus, they are completely machine washable -- a big plus for moms. These colorful lunch bags come in fun designs, ranging from animals to flags to flowers and fruits. Priced at $30 each, these eco-friendly lunch bags are a fantastic buy.
More about lunch
3 Artful sandwich ideas
Lunchbox cures for common food allergies
Kid-friendly pasta recipes for lunch