Make your own snack packs
Convenience is king but it can also be costly. Think about those snack packs you buy to add to your kids' lunches, or maybe even your own. You can easily make your own snack packs customized to your choice -- and even save money in the end!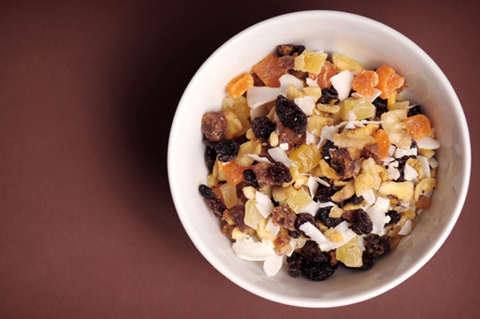 With just a little thought and a few supplies, you can easily make your own snack packs for less (and they might be a bit healthier, too). Check out a few of these snack-pack tips:
Standard packing supplies
Decide on portion sizes -- snack-sized, sealable plastic bags, or sandwich-sized bags.
Consider which type of container -- glass or plastic sealable containers (about 3/4 cup in size).
Trail mix snack pack
You can buy several items in bulk and mix and match your favorites! Ideas include the following:
Dried fruit (raisins, cranberries, pineapple, mango, etc.)
Chocolate chips or plain M&Ms
Peanuts
Almonds
Walnuts
Pistachios
Asian-flavored crunchy rice snacks
Dried peas
Pretzel sticks or twists
Popcorn
Whole-wheat cereal
Small wheat crackers or small rice cakes
Veggie snack pack
Buy either prepared veggies (like baby carrots) or regular vegetables and slice them yourself. Mix and match the following and pack them with a small serving of low-fat ranch dressing, plain yogurt, salsa or hummus for dipping:
Carrot sticks or baby carrots
Celery sticks
Sliced radishes
Cucumber slices
Jicama sticks
Bell peppers
Cherry tomatoes
Sugar snap peas
Fruit snack pack
Nothing beats fruit to snack on! Mix and match fruit and decide if you want fresh or dried. Fruit as a snack is healthy, tasty and it might even replace a craving for dessert. Check out the following ideas:
Blueberries
Raspberries
Blackberries
Sliced strawberries
Apple slices
Grapes (frozen grapes are fun snacks)
Pineapple chunks
Melon balls
Tangerine slices
Raisins
Dates
Healthy chip snack packs
Potato chips can satisfy a craving or they can ruin your good eating habits. Why not make your own chips from vegetables? Thinly slice the veggies, lightly salt and flavor them (Parmesan cheese, salt and pepper and even cinnamon) and bake for a healthy alternative to store-bought potato chips. Take a look at this healthy chips recipe. Consider the following:
Beets
Sweet potatoes
Kale
Carrots
Once you get started, the things you can use to make your own snack packs are almost endless! Making your own can save you money while giving you the option of putting together healthy snacks made just for your family.
More snack ideas to try
Healthy road trip snacks
Homemade graham crackers
Rethinking the afternoon snack