Coca-Cola pulled pork recipe
Although it seems a little crazy to pull out the crock-pot when it's sweltering hot outside, this recipe is one exception. This pulled pork recipe is sweet, salty, savory and so moist and succulent, because of the addition of one unique ingredient -- Coca-Cola!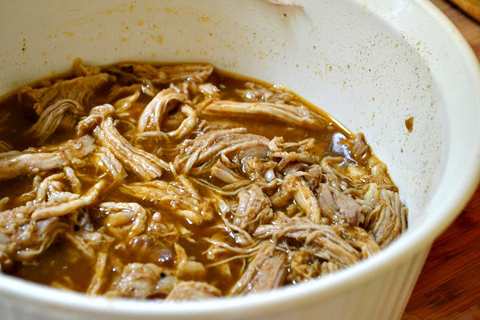 Coca-Cola pulled pork recipe
Serves 16
Serve this up at your next summer barbecue or weekend dinner, just watch out, you won't have any leftovers! The Coca-Cola gives this pork a sweetness that diet varieties won't, so stick with the original!
Recipe adapted from the Pioneer Woman
Ingredients: 
1 whole onion
2 large carrots, chopped
5 pounds of pork shoulder or loin
Liberal dashes of salt and pepper
10 ounces regular barbecue sauce
2 cans Coca-Cola
2 tablespoons brown sugar
Directions: 
Liberally rub pork roast with salt, pepper and brown sugar. Place the roast in a 6-quart crock-pot. Add in the onion and carrots. Pour Coca-Cola and barbecue sauce over the roast.
Cover and cook on low for about 6 - 8 hours. Once the meat has reached the right temperature on a meat thermometer, remove it and place in a large, flat mixing bowl. Using two forks, pull the pork apart into pieces. Once the whole roast has been shredded, place back in the sauce and let it simmer for an hour. Serve over bread or on a taco and enjoy!
More crock-pot recipes
Weight Watchers crock-pot recipes
Tonight's dinner: Crock-pot beef stew
Buffalo wings in a crock-pot