3 Bite-size food recipes
It's never an easy feat to get your kids to try a new food, especially if it's something healthy, like tofu or squash. Instead of trying to get them to eat a big plate of a new food, why not give them bite-size samples to try? These bite-size recipes are so cute and flavorful, even your picky eater will have trouble saying no to them!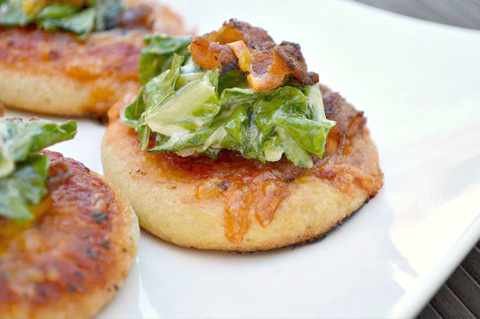 Mini BLT pizza pies
Serves 8
Not only are bite-size snacks perfect for kids' tiny hands, but they are a great way to help manage portions as well! Instead of serving a large pizza where it's easier to eat a few slices, serve up mini bite-size pizzas, where even four of them don't equate to two full-size regular pizzas. Plus, these aren't just great for easy weeknight meals either! Next time you need a few quick appetizers for a last minute party, give these recipes a try! Easy and delicious, for adults and kids alike!
Ingredients: 
1 refrigerated can pizza crust
1/3 cup pizza sauce
1/3 cup sharp cheddar cheese
4 plum tomatoes
4 pieces of crispy bacon, crumbled
2 tablespoons mayonnaise
1 cup chopped lettuce
3 fresh basil leaves
Cooking spray
For the directions on how to prepare these mini pies, check out the recipe here on SheKnows!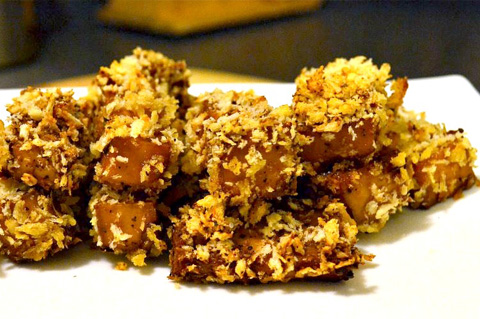 Tofu nuggets
Serves about 3
Ingredients: 
1 block of extra firm tofu, completely drained and pressed
1 cup of marinade
3/4 cup of panko bread crumbs
1 teaspoon of garlic powder
Dashes of salt and pepper
1/2 teaspoon of oregano
Directions: 
Preheat oven to 375 degrees F.
Once completely drained, cut tofu into small nuggets.
Pour marinade into a bowl. Add tofu, cover and let sit in a fridge for at least an hour.
While you wait, mix bread crumbs, spices, salt and pepper in a medium bowl.
When tofu is completely marinated, take out of the fridge. Dip each nugget into the bread mixture and cover. Place on a prepared cookie sheet and repeat until all of the nuggets are covered.
Bake for 40 - 45 minutes, or until firm and crispy. Enjoy with dipping sauces!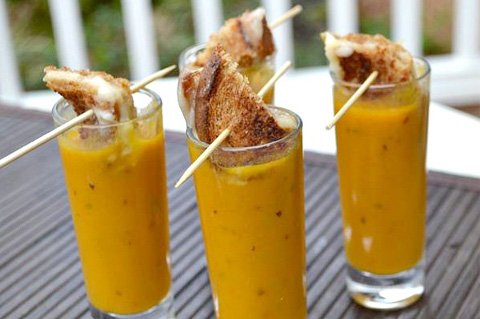 Butternut squash soup shooters
Yields about 14 shooters
Ingredients: 
2 tablespoons butter
1 small onion, finely chopped
1 stalk celery, finely chopped
2 russet potatoes, cubed and peeled
1 medium carrot, finely chopped
10 ounces frozen butternut squash, defrosted
1 (32 ounce) container chicken stock
1/4 teaspoon salt and pepper
2 pieces whole wheat bread
1 tablespoon butter
4 ounces Brie cheese
For the directions on how to make these, check out the recipe here on SheKnows!
More kid-friendly recipes
Kid-friendly vegetable recipes
Kid-friendly salad recipes
5 Fresh kid-friendly breakfast creations