Not the Perfect Cook: Frozen cherry treats
Even Not the Perfect Cook can mix up a perfectly cool treat!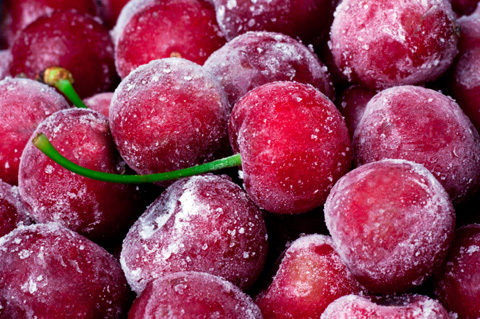 Frozen cherry treats
Hot summer days call for cool, sweet treats. This frozen cherry salad doubles as an appetizer or salad dish or a dessert. You can make these ahead of time and serve them for a summer party dish with colorful cupcake liners. These are elegant treats to serve on a bed of lettuce with the wrapper removed, as a treat for the kids or just a cool treat for mom!
Ingredients:
1 can cherry pie filling
1 can sweetened condensed milk
1 large can crushed pineapple, drained
1 carton frozen whipped topping, thawed
1/2 cup chopped pecans or chopped walnuts (nuts are optional)
Directions:
Mix together cherry pie filling, sweetened condensed milk, pineapple and whipped topping in a large bowl.
If using nuts, add them and stir all ingredients to combine.
Place cupcake liners in a muffin pan and add cherry mixture with an ice cream scoop or large spoon.
Freeze until firm -- at least 2 hours.
You may also freeze mixture in a loaf pan or even in a bowl.
Try these other frozen fruit salads
Frozen fruit salad
Frosty frozen fruit salad
Sliced frozen fruit salad