Best snacks for traveling with kids
Road trips are fun with your family, but you don't want your kids eating from fast food joints along the way or filling up on unhealthy snack foods. Think ahead and plan to bring along nutritious snacks for kids that are perfect for traveling.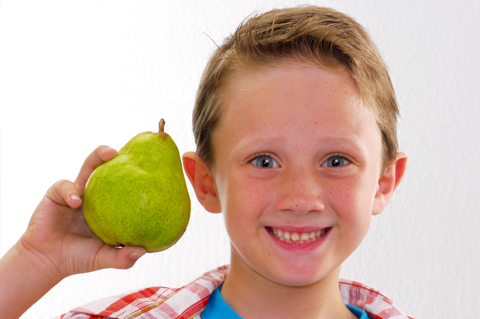 Crunchy snacks
Dry cereal (like Honey Nut Cheerios), homemade trail mix, rice cakes, mixed nuts, graham crackers and whole grain crackers are fabulous snacks for families on the go. You can split them into serving-size portions in zip bags before you leave the house. Pre-popped popcorn (without all the butter and other additives) is also a crunchy, good choice.
Sweet snacks
When your kids want something sweet, fruit is the answer. Apples and pears are great because they don't have to be refrigerated or peeled. Boxed raisins are also another terrific option.
Cool snacks
Bring along a cooler stocked with your kids' favorite healthy snacks like squeezable yogurt, string cheese, chopped veggies and other fruits. Look for snacks that don't make a mess -- so skip the juicy oranges that need to be peeled and will get your car seats all sticky.
Forbidden snacks
You don't have to eliminate cookies, candies and chips altogether, just set a limit. Give your kids a couple forbidden options every once in a while as a reward for their good behavior on the trip. Sitting still in the car for several hours isn't easy!
Prepackaged snacks
Oscar Mayer Lunchables and other portable foods are really convenient, but read the labels. The sodium content in processed foods is often through the roof. Cereal bars, Pop Tarts, Smucker's Uncrustables, baked chips, pretzel rods, fruit roll-ups and beef jerky are also convenient snack items for car travel.
Keep them hydrated
While traveling, your family will probably get less sleep and more activity than usual, so it's important to do what you can to keep your kids healthy. Start by keeping them hydrated. Be sure to have plenty of water with you on the road rather than sodas and other sugary drinks. If they want something sweet, make it juice and mix it with water. This way they'll get the sweet flavor they crave without all the extra sugar and calories.
More about snacks
Healthy and tasty snacks for kids
7 Fun and flavorful after-school snacks
3 Easy snacks for under 100 calories