Celebrate The Avengers movie with cookies!
Hey Avengers fans! Grab your capes, superpowers, butter, sugar and cookie sheets -- because it is time to save the world!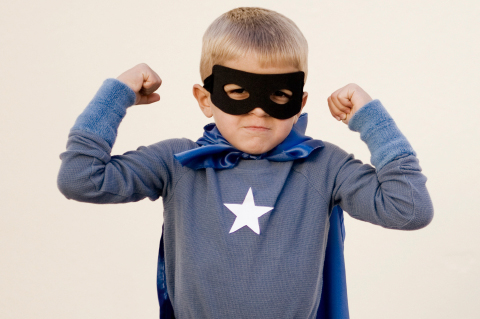 Who doesn't dream of being a superhero? Whether it is a little boy or a little girl, we can all dream of the superpowers that be -- those that will help fight evil and save the world! Why not throw a superhero party and decorate cookies to celebrate The Avengers movie?
Gather your little heroes
First you will need to gather your favorite, little superheroes. Have your boys dress up as their favorite superhero and the girls could dress up as a superhero or a super princess. Consider having other themed treats or decor like webs, Batman symbols and other fun superhero regalia.
Remember that sherbet punch (ginger ale with orange or lime sherbet) you always enjoy at bridal and baby showers? Rename it and call it Hulk Punch for the kids! Create a drink station with various flavors of juice or Kool-Aid with some frozen fruit to mix in. One drink station could be named Captain America strawberry and then you could have Black Widow cherry. The Hulk fans would enjoy a green apple.
Ricky Eisen of Manhattan's Cookie Panache shared her photos of the superhero cookies she made to celebrate The Avengers. You could purchase some Hulk and Captain America cookie cutters and whip up a batch of your favorite sugar cookies -- then decorate them for your favorite little superhero! Ricky also says that "you can just use an oval shaped cookie cutter and shape the details of the superhero as you decorate."
Easy sugar cookies
Ingredients:
2 cups powdered sugar
2-1/2 sticks of butter (softened at room temperature)
2 eggs
2 teaspoons vanilla
1 teaspoon lemon extract (or almond extract or coconut extract -- whatever flavor you desire to add)
3 cups all-purpose flour
1-1/2 teaspoon baking soda
1/2 teaspoon salt
Directions:
Beat powdered sugar and butter together until creamy.
Add eggs, vanilla and lemon (or whatever flavor you desire).
Sift together flour, baking soda and salt and slowly add the dry mixture to the butter mixture.
Refrigerate for at least 2 hours but overnight is best.
Roll cookie dough out to about 1/2-inch thickness on a table (or counter) between two large sheets of parchment paper.
Dip your cookie cutters into powdered sugar, then into the dough and cut cookies.
Either slide parchment paper with cookie cutouts onto cookie sheet, or using a spatula, place cutouts onto a parchment paper-lined cookie sheet.
Bake at 350 degrees F for 10 to 11 minutes.
Allow cookies to cool, then frost with your favorite royal icing!
If you are really feeling your superpowers kicking in, let the kids decorate the cookies and while the icing is setting up, play some games. Consider letting the kids build a web, make capes or solve superhero type mysteries. To make a web all you need for this game is a ball of yarn and a great imagination. Have the kids sit in a circle and one person starts with the ball of yarn, holding a piece of the end (of the yarn) and tossing the ball of yarn to someone else in the circle. Each child pulls off just a bit, then tosses the yarn across the circle, eventually creating a spider web!
No matter what superpower your little superhero desires, just remember to laugh and have fun. In the end, the sweet memories made will be what truly saves their world!
Check out these kids party ideas
7 Fun kids' party games
Parties that don't break the bank
Party games for all ages
---
More From SheKnows Explorer
---
---