Southwest chicken casserole recipe
Every busy cook needs a dish like this in her recipe box. Just a few minutes to add the ingredients to a single casserole dish and 15 minutes in the microwave. Serve it with a salad made of pre-mixed greens and veggies and you have a complete meal in half an hour or less.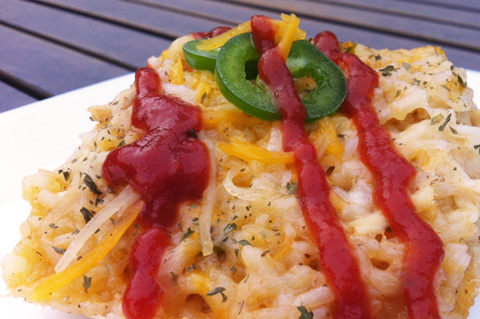 Southwest chicken casserole recipe
Every busy cook knows the value of keeping boiled or stewed chicken on hand. It's versatile and ultra easy to make in a slow-cooker. But not many of us have more than a couple of complicated barbecue or Mexican recipes to use it in, which makes leftovers a conundrum. This super-quick, one-dish casserole makes it easy to use leftover stewed chicken -- and makes for a delicious meal on a busy weeknight.
Ingredients:
5 ounces shredded boiled or stewed chicken, or 1 (5 ounce) can chicken
1 (10.5 ounce) can cream mushroom soup
2 cups instant rice, uncooked
2 cups Mexican- or taco-blend cheese, shredded
3/4 soup can (7 - 8 ounces) water
1/4 cup onion, diced small
1 - 2 tablespoons pickled jalapeños or green bell peppers, diced
Salt and pepper to taste
Directions:
In a 9 x 13-inch casserole dish, add all dry ingredients and cheese and mix with fingers (add salt and pepper if desired).
Add onions, peppers, cream of mushroom soup and water. Using a wooden spoon or spatula, carefully mix well.
Microwave on high, covered with plastic wrap for 10 to 15 minutes, until water is absorbed (mixture should not be too dry when it comes out of the microwave, as it will continue to dry as it sits).
Serve with salsa, taco sauce, sour cream, guacamole and other Mexican-style condiments as desired.
More easy casserole recipes
Triscuit chicken casserole recipe
Chicken spaghetti casserole recipe
Cheeseburger macaroni casserole recipe