Not the Perfect Cook: Easy lemon curd
Lemon and curd? You don't have to be perfect to whip up this perfectly delicious dessert!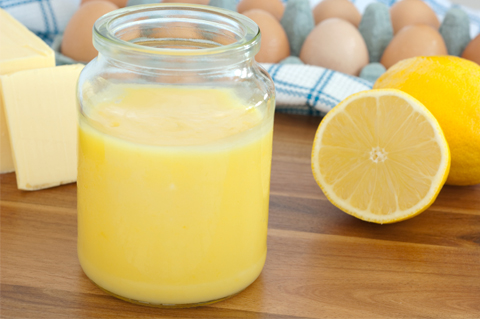 Easy lemon curd
Yields 1 Mason jar (with a little leftover)
Anything with the name curd in it sounds funky, I know. But lemon curd is a delightful, smooth, lemony, pudding-like delight -- nothing funky about it! It's perfect to spread between layers of a lemon cake, serve it with homemade pound cake, eat it with toast, put it in miniature fillo cups or just eat it off your spoon! See where I'm going with this? Lemon curd is so easy to make and it is so delicious... you will hopefully never buy it again!
Ingredients:
4 lemons
1 cup sugar
4 eggs
1 stick of butter, cut into tiny pieces
Directions: 
With a lemon zester, remove the zest (just the yellow part -- the white part is the pith and you do not want that).
Squeeze enough juice from the lemons to make a 1/2 cup, removing any seeds.
Whisk eggs and sugar together in a metal bowl and place over simmering water in a saucepan (creating your own double boiler).
Add lemon zest and juice, whisking to combine, about 10 minutes.
Your mixture will turn into a pretty, yellow color. Once it coats the back of a spoon, you know it is ready.
Remove the bowl, turn off the heat, then slowly add the butter, a piece at a time, stirring until each piece is melted.
Serve warm or cold. It is great in pastry cups, on tarts, with pound cake, in cake layers or with toast or cookies!
Place any leftovers in a Mason jar and keep in the refrigerator.
More lemon curd and pudding recipes