Not the Perfect Cook: Mock banana splits
Not the Perfect Cook makes an easy mock ice cream treat that is absolutely guilt free!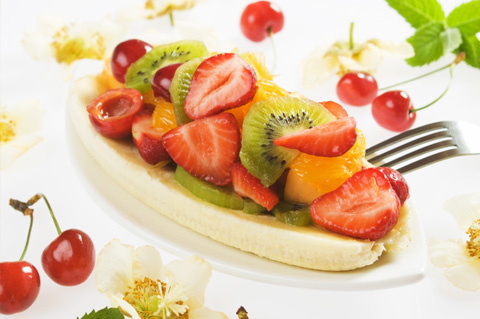 Ever find yourself wanting a little treat at night? Perhaps your kids come home, acting like they have not eaten in days? Or maybe you just want a guilt-free dessert? This recipe is simple, delicious and healthy. Dress these up by placing them in delicate ice cream bowls and watch how surprised your family and friends are when you tell them the only ingredient is... bananas! Though it tastes like ice cream, there is no added sugar or milk!
Mock banana splits
Serves 4
Ingredients:
4 to 6 bananas (frozen)
Sliced strawberries, oranges, kiwi, or any fruit you love!
Miniature chocolate chips
Directions:
Keep bananas that are turning ripe (or fresh from the store -- your choice) in the freezer.
Remove from freezer and note that the bananas will be darker in color, but this is fine!
Remove peel and place bananas in food processor (or blender) and pulse.
Serve with strawberries or raspberries (or any fruit you desire) and chocolate chips.
More easy banana recipes