Gourmet gifts for Mother's Day
From personalized kitchenware and gourmet eats to the latest and greatest in kitchen gadgets and cookbooks -- here is ChefMom's gourmet gift guide for Mother's Day.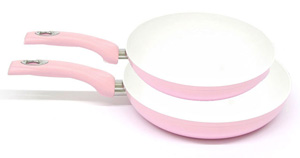 Bialetti Aeternum Pink Saute Pan Set ($70)
We can't get enough of the eco-friendly Bialetti Aeternum cookware, a fave of Top Chef Fabio Viviani. If mom loves super functional cookware that is also easy on the environment, delight her with the newly launched Aeternum Pink Saute Pan Set, which includes a 9.5-inch and an 11-inch saute pans with a pink exterior and Aeternum's signature white ceramic nonstick interior. Best yet, 10 percent of all Aeternum Pink sales will go to the National Breast Cancer Foundation. This is a green gift that also gives to a great cause.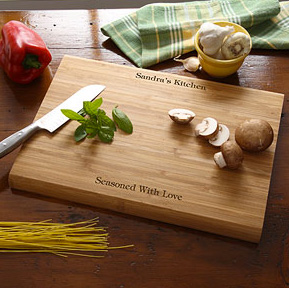 You Name It Personalized Bamboo Cutting Board ($25)
Surprise mom with a personalized bamboo cutting board that lets everyone know who the master chef is in the house. The You Name It Bamboo Cutting Board is handcrafted of pressed bamboo with a natural hand-rubbed olive oil finish. It comes with laser engraving at the top and bottom of the board with any two-line, 65 character personalization. Our favorite engraving idea: Mom's Kitchen/Cooking with Love.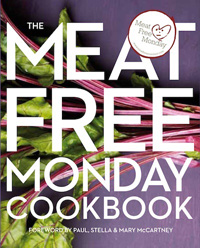 The Meat Free Monday Cookbook ($30)
Aimed at everyone who cares about the environment, is happy to eat vegetarian one day a week, but needs inspiration and guidance to do so, The Meat Free Monday Cookbook: A Full Menu for Every Monday of the Year (Kyle Books, April 2012) is based on the Meat Free Monday Campaign launched by Paul, Stella and Mary McCartney. This deliciously innovative cookbook makes it easy to reduce the amount of meat in Mom's weekly menus while also saving her money, benefiting the family's health and making an eco-friendly difference. Get ready to sink your teeth into Spring Ragout of Artichoke Hearts, Lima Beans, Peas and Turnips. You'll also find Paul McCartney's Super Vegetable Salad, a quick lunch of Carrot and Hummus Crunch on Sourdough and Annie Bell's Asparagus Tart.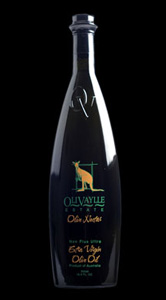 OliVaylle Olive Nectar ($15)
Give mom the diamond of olive oil with OliVaylle Olive Nectar, the finest extra-virgin olive oil and first olive oil processed within six hours of harvesting. The reason this olive oil is so good is because OliVaylle's tree-to-table process protects the olive nectar from light, heat, oxygen, contaminants and time -- all of which are detriments to the quality of olive oil.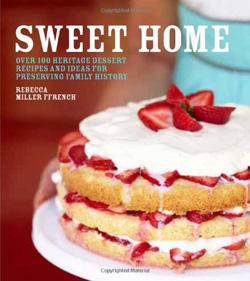 Sweet Home ($25)
For the mom that loves baking, Rebecca French's cookbook Sweet Home: Over 100 Heritage Desserts and Ideas for Preserving Family Recipes (Kyle Books, April 2012) is the perfect Mother's Day gift. French comes from a long line of dessert lovers and didn't want her family's recipes lost or forgotten. In Sweet Home, she shares generations of family desserts, such as Love Struck Sour Cherry Pie, Norwegian Custard Buns, Spiced Apple Cider Doughnuts, No-Fail Caramel Sauce, Criss-Cross Apricot Coffeecake and Toasted Coconut Ice Cream. Broken down into categories like: Preserving, Celebrating, Giving and Creating, Sweet Home is a tribute to keeping family food traditions alive by passing on recipes from generation to generation.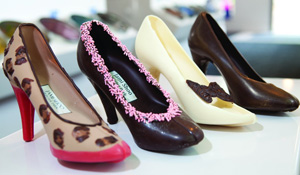 Jami Shoo Chocolate Heel ($43)
Is mom a chocolate loving fashionista? Indulge her with a custom-made 3-inch chocolate heel (close to a size 5 in length) from Peterbrooke Chocolatier of Winter Park. Called the Jami Shoo, this stylish confection can be customized to any color and design and even comes with a custom label.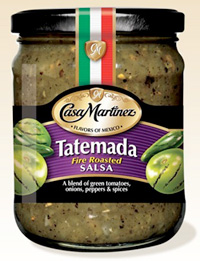 Casa Martinez Salsas ($7 each jar)
If mom is into hot and spicy, give her a set of Casa Martinez salsas, which are all natural, preservative-free, no sugar added, and gluten- and lactose-free. In a lip-smacking delicious range of flavors, Casa Martinez offers Quemada Salsa, Nopal (cactus) Salsa, Habanero Salsa, Tatemada (green tomatoes) Salsa and Chipotle Salsa. All salsas (except the Nopal Salsa) are fire-roasted.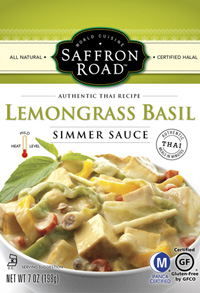 Saffron Road Simmer Sauces ($3 each sauce)
For the mom who enjoys global cuisine and finding specialty ingredients that make ethnic cooking fun and easy, Saffron Road delivers four simmer sauces that are ready to heat, simmer and eat. Sauces include Moroccan Tagine, Lemongrass Basil, Rogan Josh and Tikka Masala. These flavorful sauces are ideal for simmering meats and vegetables. Consumers can find the new Simmer Sauce items beginning in mid-April at Whole Foods Market stores' sauce aisle for around the suggested retail price of $3 each.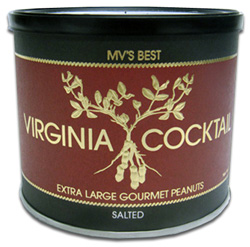 Virginia Cocktail Peanuts Gift Bundle ($27)
If mom is a snackaholic, give her the gift of healthy, delicious noshing with Virginia Cocktail Peanuts. These addictive large-kernel nuts are carefully hand-prepared, soaked in water before being dropped in oil. Once confined to the Southeast U.S., this affordable, delectable, nutritious and beautifully packaged snack is now available worldwide (via online order) and in specialty grocers nationwide. These treasured tins are available in Sea Salt, Unsalted, Jalapeño, Cajun, Toffee and Milk Chocolate flavors.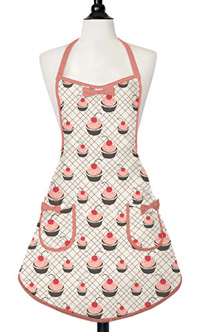 Jessie Steele Vintage Audrey Cupcakes Apron ($32)
As seen in Sex in the City 2, Jessie Steele's vintage-inspired, hostess and kitchen aprons prove true the old adage that beauty and sexy style are timeless. The bib-style Audrey Cupcakes Apron is perfect for the mom who loves baking or at least looks like she does. Don't forget the matching pot-mitt and oven mitt.
More on Mother's Day
Unique and delicious Mother's Day brunch recipes
Healthy Mother's Day recipes
Mother's Day grilling menu
---
More From SheKnows Explorer
---
---