3 Fun Easter brunch ideas for kids
Brunch doesn't have to be boring. Make it fun for the kids by getting creative with these great ideas to incorporate into your Easter brunch.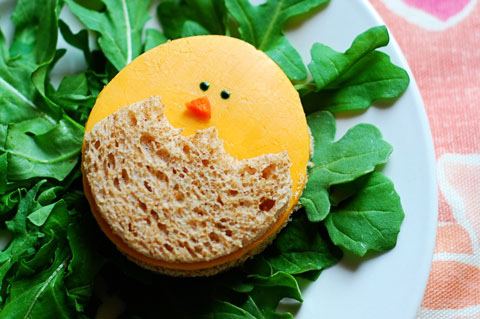 The Easter holiday has so many themes: faith, family, food and of course, fun stuff for kids. Often when we think of fun Easter ideas for kids, our minds immediately go to toys, games and candy. Why not make the food served for brunch part of the Easter fun? Try these great ideas to liven up your Easter meal.
3 Fun Easter brunch ideas for kids
Make an Easter egg sandwich
Layer your favorite sandwich ingredients between two slices of bread, making sure the cheese is on top of any other ingredients. Using an egg-shaped cookie cutter, cut an egg shape out of the sandwich. Remove the top piece of bread and cut a zigzag through the middle to make the broken shell. Use food coloring, black pepper or poppy seeds for the eyes and a small piece of carrot to make the beak.
Make the holiday even more fun with kid-friendly crafts >>
Easter egg in a basket
Use an Easter-shaped cookie cutter and cut out the center of a slice of bread. Heat 2 tablespoons of vegetable oil in a large skillet over medium-high heat. Crack an egg into the cut-out center of the bread and cook, turning halfway through, until the bread is golden-brown on both sides.
Easter bunny shaped pancakes
Whip up a batch of your favorite pancake mix. Pour the batter into a large oval to make the face, and then pour two smaller ovals attached for the ears. Use chocolate chips and pieces of fruit to make the eyes, nose and mouth.
Get the kids involved with these fun Easter activities >>
More great Easter ideas
Italian Easter cake recipe
Elegant Easter desserts
Easy Easter brunch recipes from Sandra Lee