10 Great ways to cook with coconut oil
Coconut oil has been around for as long as coconuts themselves, but a growing trend has it becoming a kitchen staple in many households. Coconut oil can be used for everything from frying to baked goods, and has excellent health benefits to boot.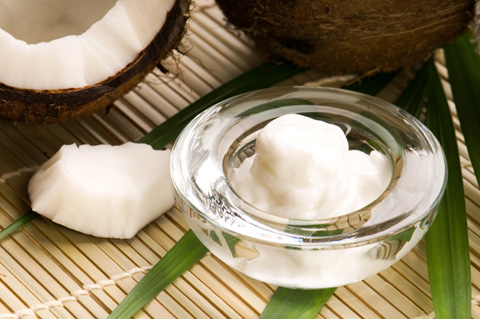 Types of coconut oil
Coconut oil comes in two forms: unrefined and refined. Unrefined coconut oil is frequently found in stores labeled as virgin or extra virgin. This type of coconut oil is made without the use of chemicals or high temperatures, which allows it to maintain many of its natural health benefits. Refined coconut oil goes through a processing, bleaching and deodorizing process. This processing removes much of the coconut flavor which can be desirable for cooking, but it also removes many of the beneficial fatty acids that are found in the virgin variety.
Coconut oil once had a bad reputation for being high in saturated fats. However, more recent research is showing that not all saturated fats are created equal, and those found in coconut oil don't contribute to bad cholesterol. In fact, coconut oil has been found to increase good cholesterol, help with weight loss, increase immunity, and aid in digestion. With all of these wonderful benefits, it's no wonder so many people are keeping coconut oil in the pantry.
Here are 10 great ways to start using coconut oil in your own kitchen: 
Pop popcorn with coconut oil. Because of the oil's high smoke point it is perfect for popping your own popcorn on the stove top.
Use coconut oil as a replacement for butter or canola oil in baking.
Fry everything from fried chicken to french fries.
Use it in place of Crisco or butter for greasing pans.
Mix it in with a smoothie or oatmeal for added nutrition.
Make a vegan "ice cream" by replacing dairy products with coconut oil and combining with soy, almond or coconut milk.
Add it to coffee or tea as a natural sweetener.
Use it as a spread on toast, bagels and muffins.
Sauté vegetables or stir fry.
Use coconut oil as a rub on poultry prior to roasting.
More healthy eating tips
6 Healthy eating myths — debunked
What makes a food heart healthy?
Healthy eating habits for busy families