Cranberry oatmeal muffins
Just because the holidays have come and gone does not mean you can't still savor nature's delectable winter treat: cranberries. Whip up a batch of these cranberry oatmeal muffins and you'll have a delicious breakfast for your family on-the-go.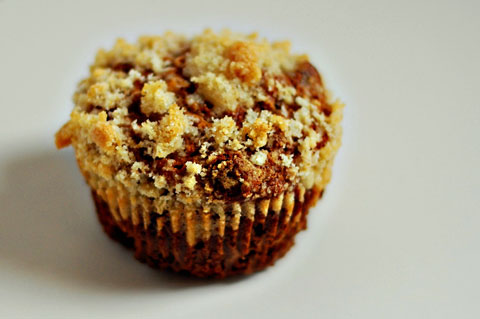 Cranberry oatmeal muffins
Makes 12 muffins
Ingredients:
1 cup milk
1 cup oats
1 cup whole wheat flour
1 teaspoon baking powder
1 teaspoon baking soda
1/4 teaspoon salt
1/2 teaspoon cinnamon
1/4 cup softened butter
1/4 cup brown sugar
1/4 cup honey
3 tablespoons applesauce
1 egg
1 /2 teaspoon vanilla
1 cup dried cranberries
Crumb topping:
1/2 cup flour
1/2 cup sugar
1/4 cup butter
Directions: 
Preheat the oven to 400 degrees F and line 12 muffin cups with cupcake liners.
Combine milk and oatmeal and let stand for 20 minutes.
While the oats soak, combine flour, baking powder, baking soda, salt and cinnamon.
In a separate bowl, mix butter, sugar, honey, applesauce, egg and vanilla. Add in the oat mixture.
Slowly fold in the flour mixture until combined -- do not over mix. Stir in cranberries.
Divide the mixture evenly among the 12 muffin cups.
Combine all ingredients for crumb topping mixture until crumbly and sprinkle over the top of the muffins.
Bake for 18-20 minutes.
More great muffin recipes
Fresh fruit muffin recipes
Healthy muffin recipes
Healthy apple bran muffin recipe