Homemade graham crackers
Who says graham crackers have to be square? Round up the kids and go pick out your favorite cookie cutters to make this delicious snack. Add some flair to your s'mores with graham crackers shaped like a star, a flower or your child's favorite animal. The best part is that because these graham crackers are straight from your own kitchen you know every ingredient in them and they are naturally preservative-free. You'll enjoy this tasty treat so much that you will never reach for a store bought box of graham crackers again.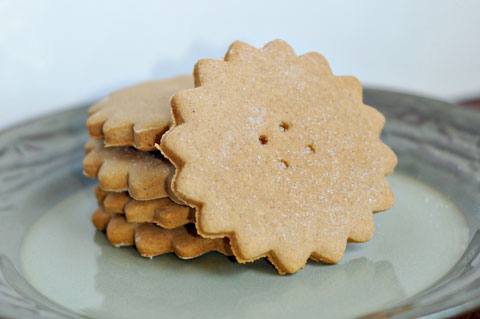 Homemade graham crackers
Makes 24 crackers

Ingredients
6 tablespoons butter
1/2 cup packed brown sugar
1 egg
2 tablespoons honey
2 tablespoons molasses
1 teaspoon vanilla extract
1/2 teaspoon salt
1 teaspoon cinnamon
1/2 teaspoon baking soda
1 cup whole wheat flour
1-1/2 cups all purpose flour
1/4 cup water
Directions:
Preheat the oven to 350 degrees F. Combine butter, sugar and egg in stand mixer and mix until smooth and creamy.
Add in honey, molasses, vanilla extract, salt, cinnamon and baking soda and mix until well combined.
Mix in whole wheat flour, all purpose flour and water until the mixture forms a sticky dough.
Liberally flour your work surface and roll the dough out to 1/8-inch thickness. Use your cookie cutter to cut out your desired shapes and place on a cookie sheet.
Bake for 15 minutes. Remove the crackers from your cookie sheet and cool on wire racks.