Family-friendly after-school snack ideas
Fill up those hungry bellies with some family-friendly after-school snack ideas. With edible origami, tortilla pinwheels, oven chicken fingers, rainbow veggie skewers and more, you can't go wrong with these healthy and yummy after-school treats.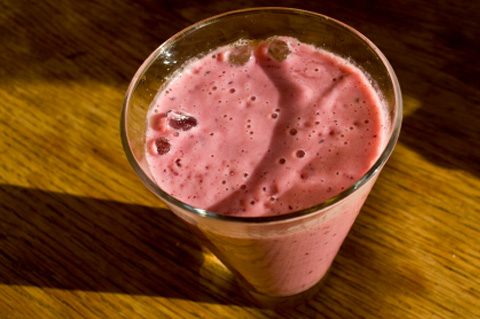 The best after-school snacks include some combination of healthy grains, lean protein and fresh fruits and veggies. The snack ideas below will curb your kids' cravings while providing the nutrition they need to thrive and grow.
Edible origami
Your kids will love helping you fold whole wheat flour tortillas into edible origami. To begin, simply cut the edges off burrito-size flour tortillas to make them into perfect squares. Heat the square tortillas in the microwave for 15 seconds to make them pliable for folding. Have the kids add a dollop of their favorite filling. Nut butters, cream cheese mixed with salsa, shredded cheddar cheese, hummus and black bean dip are all tasty ideas. Fold all four corners toward the center to make a smaller square. In a heated frying pan, warm the edible origami on both sides to achieve a crispy seal.
Rainbow veggie skewers
Having trouble getting your kids to eat their veggies? These veggie skewers are fun to make and most kids will eat anything that comes on a stick. Just chop up some colorful fresh vegetables into bite-size chunks. Carrots, celery, cherry tomatoes, yellow peppers, beets, broccoli and cucumber are all good choices. Challenge the kids to see if they can create a rainbow of vegetables on their skewers. Whoever eats the rainbow first wins!
Ham, cheese and spinach tortilla pinwheels
These bite-size tortilla pinwheels are perfect for little hands! Using burrito size whole wheat tortillas, have the kids smear a layer of cream cheese, leaving a half inch open around the edge. Now place a layer of baby spinach leaves over the cream cheese. Follow with a thin layer of ham. Roll each tortilla tightly from one end to the other. Secure with toothpicks and place in the refrigerator to chill for a half hour. Slice into thin (approximately 1/3 inch) pinwheels and serve.
Avocado boats
Get ready to set sail with these healthy and yummy avocado boats. Begin by cutting 4 avocados in half and removing the pits. Scoop out the avocado flesh and mix with the juice of 2 limes, 1/2 chopped tomato, 1/4 diced onion and 1/4 teaspoon salt to make a yummy guacamole. Return guacamole to the scooped out avocado skins. Serve Avocado Boats on a sea of blue corn tortilla chips. Ahoy!
Funny face deviled eggs
We love these funny face deviled eggs and your kids will, too! First, hard boil 6 eggs. Peel and cut in half. Scoop out the yolks and mix with 3 tablespoons of mayonnaise, 1 teaspoon of honey mustard, 1 stalk diced celery, 1/4 teaspoon paprika and salt and pepper to taste. Pipe the filling back into the eggs with a pastry bag. Let the kids decorate the eggs with pretzel bits, black and green olives, slices of cherry tomatoes or seaweed paper to make funny faces.
Triple berry smoothie
Get a burst of antioxidant goodness with this mouthwatering Triple Berry Smoothie. Just toss a half cup each of blueberries, raspberries and strawberries into your blender. Add 1 cup Greek yogurt, 1 cup milk, 6 ice cubes and 2 tablespoons raw honey. Puree on high for 1-2 minutes until thick and creamy. Pour into tall glasses and garnish with a slice of strawberry.
Oven-baked chicken fingers
Do your kids come home from school starving? These chicken fingers are a cinch to make and fill up empty bellies fast. Put 20 crackers in a sturdy Ziploc bag. Close the bag and crush the crackers. Grease a baking sheet with oil. Dip uncooked chicken tenders into bag to coat with cracker crumbs. Lay the tenders on the baking sheet. Cook for 20 minutes at 350 degrees F or until golden brown. Serve with honey mustard, barbecue or your favorite dipping sauce.
Chick pea crunchies
These Chick Pea Crunchies are much healthier than chips, but taste just as good! Mix 2 cups of cooked chick peas with 2 tablespoons olive oil, 1 teaspoon cumin, 1/4 teaspoon chili powder, 1/2 teaspoon paprika and 1/4 teaspoon sea salt. Spread on a parchment-lined baking sheet and bake for 20-25 minutes at 450 degrees F. Make sure you grab a handful before they're gone because these Chick Pea Crunchies are finger-licking good!
| | |
| --- | --- |
| | To make healthy snacks more appealing to kids, place wholesome options at their eye-level in the refrigerator. Yogurt tubes, cheese cubes, fresh veggie skewers, cut-up fruit and healthy dipping sauces are all great ideas to have on hand! |