3 Tasty Father's Day treats the kids can make
Letting the kids get in the kitchen to surprise Dad with homemade treats will make this Father's Day meaningful and mouthwateringly memorable. Here are a few tasty Father's Day recipes that your kids will love making and Dad will relish eating.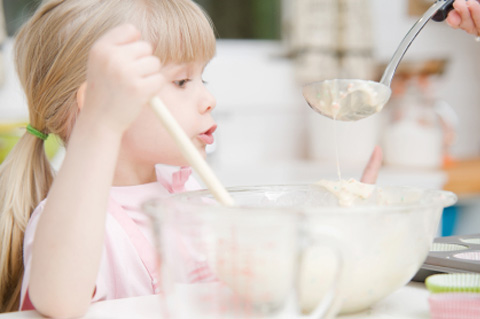 Decorated cupcakes
Let your kids put their creativity to work with decorated cupcakes. Visit a baking supply store and stock up on cupcake kits, edible cupcake décor and other cake-decorating items that your kids can't live without. You also can check online for cupcake kits. Our favorite: Cheeseburger Cupcakes from CupcakeCuties.com.
Fruit desserts
If Dad is watching his diet, your kiddos can treat him to a sweet but healthy dessert featuring fruit. Strawberries are not only ripe for the picking, but they are also gorgeous and easy to transform into a Father's Day treat. Real Food Mom Tracee Yablon Brenner suggests letting the kids toss together strawberries, balsamic vinegar and a little honey. "It's nice to start traditions, and making a meal for Dad on Father's Day can be a lot of fun for the whole family!" she says. 
Strawberries With Balsamic Vinegar & Honey
Ingredients:
16 ounces fresh strawberries washed, hulled and cut in half
2 tablespoons balsamic vinegar
1 tablespoon honey
Directions:
Stir balsamic vinegar  and honey together in a bowl.
Place strawberries in the bowl; stir gently to combine.
Cover, and let sit at room temperature for at least 1 hour but no more than 3.
Grilled veggie kabobs
Dad will have to help put the kabobs on the grill, but the kiddos can assemble the skewers. Set a colorful assortment of bite-sized chunks of vegetables on the counter, show your kids how to skewer the food safely, and give them the green light to create the most impressive veggie kabobs Dad has ever seen.
Tips and recipes for making Father's Day kabobs with the kids >>