Snow desserts
Are you tired of winter yet? Do you long for hot summer days and beaches? Whether you love winter or summer, winter is going to be here for a while, so might as well make the most of it.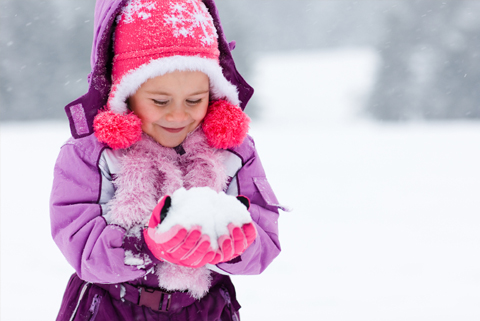 When it's coming down in droves, why not make snow a theme for desserts. From real snow brought indoors to confections meant to mimic snow, work with what you've got. If it's snowing outside, put it on your table with these snow desserts.
Maple snow cone
Ingredients:
Clean fresh snow
Maple syrup
Directions:
Use a scoop to mound fresh snow in a cup. Drizzle with maple syrup and serve immediately.
Cherries in the snow
Ingredients:
6 egg whites
3/4 teaspoon cream of tartar
2 cup sugar
2 cup saltines crackers, crushed
1 cup toasted pecans, chopped, plus more for garnish
1 teaspoon vanilla
2 packages whipped dessert topping or whipped cream
2 cans cherry pie filling
Directions:
Preheat oven to 300 Fahrenheit.
In a large bowl, beat egg whites with cream of tartar to medium peaks. Add sugar a little at a time and continue beating to still peaks.
Fold in saltines, pecans and vanilla. Scrape into a casserole.
Bake 30 minutes. Let cool completely.
Spread cherry pie filling over cooled crust, then spread whipped topping.
Refrigerate overnight and sprinkle with nuts before serving.
See these desserts made live on FoxNews.com >>
Snow balls
Ingredients:
2 (16 ounce) packages frozen whipped topping, thawed
1 cup sour cream
1 1/2 cups white sugar
6 tablespoons lemon juice
1 large can crushed pineapple, drained
1 cup maraschino cherries, sliced
3 bananas, sliced
1 cup toasted pecans, chopped
Directions:
In a large bowl, mix the thawed frozen whipped topping, sour cream, sugar, lemon juice, pineapple, maraschino cherries, bananas and pecans.
Chill in the refrigerator approximately 2 hours. Scoop into bowls to serve.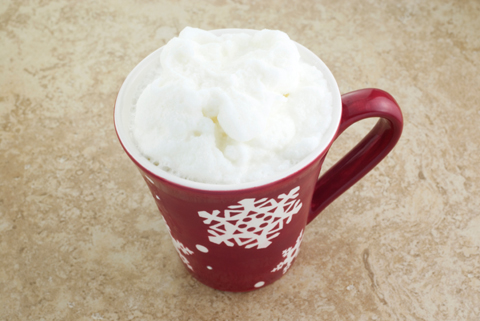 Real Snow Pudding
Ingredients:
1 cup milk (or chocolate milk)
1/2 cup superfine sugar
1/2 teaspoon vanilla extract
6 cups clean fresh snow
Directions:
In a large bowl, mix together the milk, sugar and vanilla until well blended.
Carefully stir in the snow. Freeze, or scoop into bowls, and serve immediately.
"Snow" Pudding with Custard Sauce
Ingredients:
1 packet unflavored gelatin
1/2 cup cold water
1 1/2 cups hot water
1/4 cup lemon juice
1 cup sugar
1 egg, separated
1/2 teaspoon cornstarch
1 cup milk
1/4 teaspoon vanilla
Directions:
In medium bowl sprinkle gelatin over cold water to soften. Let sit 5-10 minutes.
Add hot water, lemon juice and 3/4 cup sugar. Stir until gelatin is fully dissolved. Refrigerate until slightly thickened, about an hour.
In small bowl beat egg white to stiff peaks. Set aside.
Beat chilled gelatin mixture until very white and frothy. Gently fold in egg whites and refrigerate until firm.
Beat egg yolk, cornstarch and remaining 1/4 cup sugar together in a medium saucepan. Gradually stir in milk.
Heat slowly over low heat, stirring constantly until mixture thickens and coats the back of a spoon. Add vanilla.
Cool custard sauce a bit, then serve over the refrigerated pudding.
More winter recipes
Easy snowman pizza
Winter fruit salads
Warming treats for apres ski (or snow) fun