Our favorite coupon sites
You don't have to cut coupons from your weekly paper to save money on groceries and other household goods. Many websites offer weekly manufacturer and in-store coupons, allowing you to search by your zip code, favorite store or type of product. Check out some of our favorite coupon sites to maximize your online coupon-finding experience.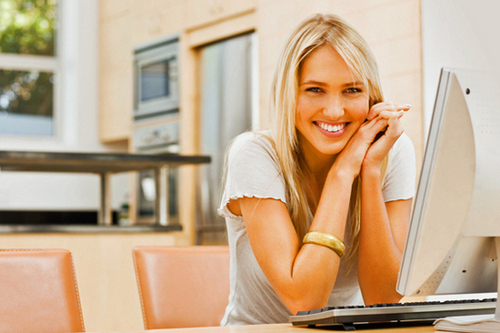 Before You Shop
You probably have certain food items that you consistently purchase. Write those items down, including your preferred brands. As you look for coupons, make sure you look for savings that will benefit your normal purchasing patterns. For instance, if you don't normally buy coffee, using a coupon to get a great deal on ground coffee beans will actually end up costing you more than you normally spend.
Also, even if you find a great coupon on a food item you enjoy, make sure you double-check the savings when you get to the store. Many grocers will lower the price of store brand items to meet the discounted cost of brand name coupons. You want to make sure you get the best deal you possibly can.
Coupons.com
Coupons.com delivers an appealing, colorful, easy to navigate website that focuses specifically on grocery and household items. When you enter the site, manufacturers' coupons automatically pop up and you can browse the pages by the type of coupon you're looking for, or by simply clicking through the pages. When you find a coupon you like, "clip" the coupon by checking a box on that item. When you've "clipped" all the coupons you want, simply choose the "print" button and send your choices to your printer.
Coupons.com also gives you the option to register as a member, search for coupons by zip code, receive special coupon emails and access special member savings.
Go Grocery
Go Grocery truly impacts your shopping experience, making saving money easy. When you access the site you can choose "Printable Coupons" or "Paperless Coupons" from the top of the page. The printable coupon section offers current manufacturer coupons that you can select, print and use at any local store. The paperless coupon option is especially nice if you regularly shop at stores offering club card discounts for shoppers who use the grocer's discount card. When you access the paperless coupon page, you can choose coupons by store, then "load" the coupons onto your member card. Then, the next time you go shopping and use your discount card, you automatically benefit from the coupons loaded onto your card.
SmartSource.com
SmartSource.com's benefit is a simple-stupid mentality. When you access their site you enter your zip code and immediately view available coupons. Without distracting ads or promotions, the singular focus is the coupons themselves, which can be a welcome reprieve from other coupon websites. Like the other sites, you simply check the coupons you want to print, and when you're ready, send them to your printer. You do have to activate their online coupon printer, but that's a quick and painless process, only requiring a couple clicks to get it started.
More money-saving tips