Ingredient swaps that save money
Small changes in the kitchen can pay off in your wallet. When cooking your favorite recipes, swap one or two ingredients for less expensive options. Small and consistent ingredient swaps can lead to hundreds of dollars in savings over the course of a year.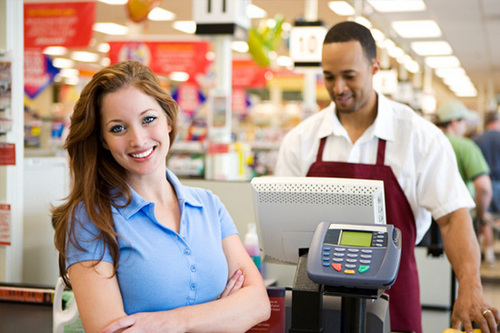 Herbs
Even though the recipe calls for fresh rosemary or basil, the fresh varieties don't  go as far or keep as long as dried herbs. Stock up on dried spices and herbs and substitute one teaspoon of dried spice for every one tablespoon of the fresh kind called for in a recipe.
Wine
A single bottle of wine starts at $5.00 and gets progressively more expensive. Rather than pour wine into a recipe, cut costs by making simple ingredient swaps. Your recipe will taste just as delicious, and you can enjoy your wine the way it was meant to be enjoyed: as a drink.
If a recipe calls for red wine, use apple cider, pure cranberry juice, beef broth, tomato juice or water as a substitute. If white wine was suggested, swap it out for white grape juice, apple juice, chicken broth or water. In either case, substitute the same amount of alternate liquid for the wine in order to keep your recipe equally moist and tender.
Beans
Next time you cook a hearty meal like chili, spaghetti, lasagna or tacos, swap some (or all) of the meat for beans. Both dried and canned beans cost significantly less than ground beef or chicken, plus, beans are lean, packed with protein and fiber and have a hearty consistency. You can also choose beans based on flavor to suit your personal taste. Pinto beans, black beans, kidney beans and white beans all make good substitutions for meat products. If you just can't forfeit your beefy chili recipe, you can still save money by cutting back on the amount of meat you use, supplementing your recipe with beans.
Potatoes
If you have potato chips in your pantry and frozen French fries in your freezer, consider ditching the processed foods for a fresh bag of potatoes. Not only are potatoes cheap, but you can also make them multi-task. Make baked potatoes for dinner, potato salad as a side dish, and cut them into thin strips, drizzle them with olive oil and herbs and bake them for homemade versions of chips or French fries.
Old fashioned oats
Stop stocking up on instant, flavored oatmeal and replace your expensive personal packets with a large container of old fashioned oats. Even though stove-top cooking for old fashioned oats is suggested, that doesn't mean it's required. Make your own instant oatmeal packets by separating the oatmeal into small baggies, and tossing with dried spices like cinnamon and sugar. When you're ready for a meal-on-the-go, empty your packet into a bowl with milk, soy milk or water for a quick and inexpensive meal.
Store brands
If you really want to save some dough, start purchasing store brand ingredients in place of name brand items. While you might find that the store brand doesn't taste exactly the same as the name brand, that doesn't mean that it tastes worse. Do your own taste tests at home, and when possible, swap out name brands for store brands.
More money saving tips