$1 Dinner ideas
You don't have to spend a fortune to feed your family hearty and healthy meals. Look for inexpensive dinner ingredients like boxed bread mix and canned goods to piece together $1 dinner ideas that cost you a dollar or less per serving. You may be surprised at the high value dinner you can concoct on the cheap.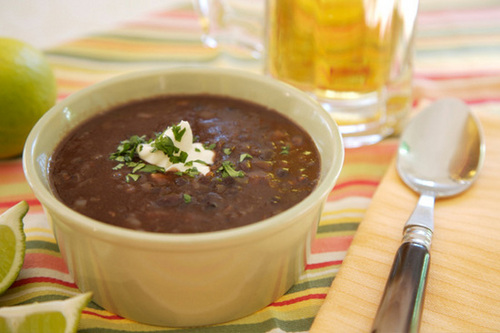 Black bean soup and cornbread
This black bean soup and cornbread should feed six people, making it a cheap dinner that tastes delicious. Purchase store brand or discounted ingredients for a meal price totaling less than six dollars -- a perfect $1 dinner idea.
Ingredients
Inexpensive box of cornbread mix (choose one that only calls for water)
2 (15 oz) cans of black beans
1 (15 oz) can of chicken broth
1 onion
2 oz shredded cheddar cheese (optional)
Fresh salsa (optional)
Sour cream (optional)
Garlic (to taste)
Salt (to taste)
Cumin (to taste)
Cooking oil
Directions
Make cornbread according to instructions on the box of cornbread mix; consider making muffins instead of traditional cornbread – this will more obviously separate servings and make your mix go further.
Heat oil in a large pot over medium heat.
Dice onions and add onion, garlic, salt and cumin to the pan.
Add 1 can of black beans and the can of chicken broth to the pot, stirring thoroughly.
Let the mixture heat and simmer for about 20 minutes, stirring frequently.
Turn off heat and use a hand mixer to blend the mixture into a creamier texture.
Add the second can of black beans to the pot and heat over medium-high heat, stirring regularly.
Serve black bean soup and cornbread, providing sour cream, salsa and cheese as optional toppings
Cheesy pork chops and green beans
You can feed six people with this cheesy pork chops and green beans menu. Save even more by purchasing pork chops when on sale and freezing them for later use.
Ingredients
6 boneless, skinless pork chops (choose thin pork chops)
4 oz of cheddar or mozzarella cheese, shredded
2 cans green beans
Salt and pepper (to taste)
1 loaf French bread (optional)
Butter (optional)
Garlic powder (optional)
Directions
Preheat oven to 350 degrees F.
Place pork chops on a cookie sheet and sprinkle each piece of meat with an equal amount of cheese.
Cook pork chops in the oven for approximately 15 to 20 minutes, cooking them for longer if you chose thick pork chops.
Empty green beans into a saucepan and heat over medium-high heat on the stove, adding salt and pepper to taste.
If you choose to serve bread with this meal, slice French bread and smear butter and garlic powder onto slices.
Wrap bread in tin foil and allow to warm in the oven for 15 to 20 minutes.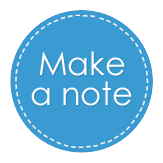 Remember, by stocking up on items like canned goods and meats when they're on sale, you can make almost any meal cost less than $1 per serving, just think carefully about which items you can substitute in order to turn a spendy dinner into an inexpensive dinner. For instance, if a recipe calls for fresh vegetables or herbs, consider replacing them with canned veggies or dried herbs. If a recipe calls for a more expensive cut of meat, see if you can replace it with a less expensive option like ground beef or even beans.
More money-saving ideas