Simple suppers: Homemade mac and cheese
A childhood favorite, macaroni and cheese maintains its coveted comfort food status well into adulthood. Though kids will wolf down a quick-cooking box of elbow pasta and artificial cheese in minutes, your adult palate deserves a wholesome homemade mac and cheese that doesn't require a lot of cooking time or skill.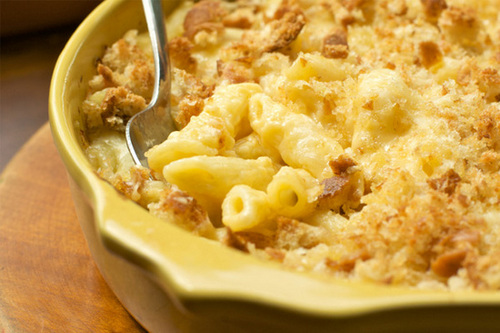 Homemade mac and cheese
Serves 4 to 6
Ingredients
10 ounces whole wheat elbow macaroni
4 ounces sharp cheddar cheese, shredded
4 ounces gouda cheese, shredded
2 tablespoons unsalted butter
1 tablespoon all-purpose flour
1 cup milk
Squeeze of lemon juice
Freshly grated black pepper to taste
Directions
Cook macaroni in a large pot of salted boiling water according to package directions for al dente (cooked through but still firm to the bite). Drain and set aside.
Meanwhile, in a medium bowl, combine cheeses and set aside. In a large saucepan over medium heat, melt butter, swirling pan occasionally. Whisk in the flour.
Slowly add milk to the butter mixture, while continually whisking until the mixture smooth. Add cheese, continuing to whisk, until a smooth sauce forms. Whisk in the lemon juice.
Add macaroni and stir to coat. Season with black pepper and serve hot.