Host a holiday cookie exchange party
Hosting a cookie exchange is a great way to give — and receive — a variety of holiday cookies. Part of the fun of hosting a cookie exchange is not having to do all of the work but still being able to reap the benefits of all that baking. Follow these five tips for hosting a no-stress holiday cookie exchange.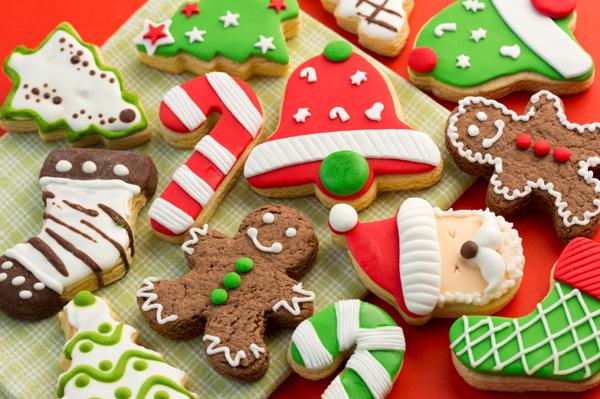 Invitations that set expectations
Jennifer Alton, a mother of two in Palatine, Illinois, has hosted a number of holiday cookie exchanges at her home. She puts all the details on her invites.
"Bring three or four dozen cookies — homemade or favorite from the store. One dozen for us to sample at the party and we'll exchange the rest. Don't forget an extra container to bring all of your goodies home with you."
Avoid too many of the same cookies
While there's always a chance for duplicate recipes — especially holiday favorites like chocolate chip or gingerbread cookies — hosts may want to find out in advance what kind of cookies guests will be bringing to the exchange. An easy way to do this is to send the invitations electronically and asking all your guests to reply to all with the cookie they'll be bringing. You can also make a list of different cookies and let guests select what kind they'll bring when they RSVP.
Karen Bannon, another mom and experienced cookie exchange host, solves this dilemma by asking guests for specific types of cookies. "It's often nice to ask people to follow different themes. I might ask one friend to make bars, another to make refrigerator cookies, and a third person to make butter cookies."
Be conscious of food allergies
Guests who may have allergies will appreciate the extra consideration of labeling containers or listing ingredients, especially if children will be attending the cookie exchange. Alton asks her guests to note what kind of cookies they're bringing — and to specifically note any nut ingredients.
Karen Bannon, who also hosts cookie exchanges, has this suggestion: "Bring recipes printed out with common allergens bolded and capped — that way there's no confusion."
Have other goodies on hand
Sure, it's a cookie exchange, but it's a good idea to have some other appetizers and beverages at the party. "For the party it's good to get to taste what you'll be getting, but you should also have some hors d'oeuvres," Alton explains.
Plan ahead and stay organized
If you're going the homemade route for the exchange, Alton suggests baking cookies two to three days in advance. She also recommends having a plan about where to put all of those delicious cookies! "Upon arrival, everyone should put their cookie container on a dining room table or other area, then distribute the cookies they brought to everyone else's container, then join the party — it's also a social gathering."
Try these cookie recipes
Holiday wreath cookie recipe
Edible teacup cookies recipe
Low-fat snowflake cookies recipe