5 Tools you need for your holiday cooking
While you're gearing up for your holiday cooking extravaganza, consider more than just the ingredient list. Make sure you have all the kitchen gadgets and kitchen tools you need to make the meal preparation as straight-forward as possible. Stock up on these holiday helpers.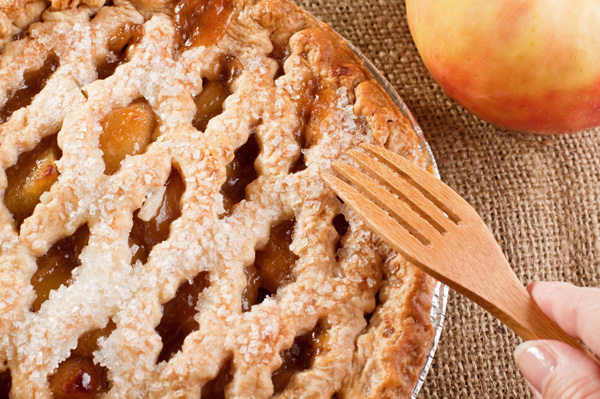 Some kitchen gadgets are novelties, but some kitchen gadgets are used and appreciated long after the novelty has worn off! Most aim to make our culinary life simpler, more efficient and more enjoyable — and these five kitchen tools do just that.
Probe thermometer
Take the guess-work out of determining when that huge bird is really done by using a probe thermometer. Insert the probe into the thickest part of the turkey's flesh, set a target temperature and an alarm and go off to do your other kitchen tasks with less worry. No more repeated openings of the oven door, no more disappointing carvings revealing that the bird needed just a little more time. This year you'll know for sure!
After the holidays are over, you'll still be using the probe thermometer for checking the temperature of other roasted meats and poultry, even grilled foods. It's an extremely handy kitchen tool.
Gravy separator
Perhaps you have a gravy separator. One of those little ones that's great for chicken drippings or small roasts. You need one that can handle turkey drippings, though, and the little separator isn't it.
Gravy separators have evolved from their original designs. Now models with strainers at the top help make sure that just the liquid gets into the cup — and those solids won't clog the pour spout. And more recent separators also have better volume markings for more accurate measuring.
Potato ricer
The best and smoothest mashed potatoes have been processed through a potato ricer. While hand mixers can over-whip potatoes and food processors make them gummy, ricers give you the perfect mashed potato consistency. You'll taste the difference.
Potato ricers aren't just for mashed potatoes, either. Try mashed turnips and carrots — or turn those cooked potatoes into homemade gnocchi!
Pie crust pattern-maker
After indulging in a multi-course meal, there's dessert (and often multiple desserts!) to be considered, too. Sure, you want to make a lovely lattice or other pattern on the top of your famous apple pie, but there just isn't time! So grab a pie crust cutter and break out a pie top more intricate than anyone's expectations.
Flat plastic rounds the size of a pie crust, with patterns on one side that cut like cookie cutters, mean that your lattice will be perfect and the tops of other pies can be decorated with perfectly cut-out hearts or leaves or lacy patterns.
Wine aerator
The meal is about done, so go ahead and pour yourself a glass of wine. You deserve it! Open a nice bottle of cabernet — and pour it through a wine aerator to get the most flavor out of it right away. No more decanting and waiting for the wine to breathe! No more, "Oh, shoot, I forgot to open the wine," moments. Wine aerators suck air into the wine as it passes through a funnel into your glass. It forces the chemical reaction that happens between air and wine to happen in seconds rather than an hour or more.
More kitchen gadgets
The best and worst of celebrity chef products
Must-have cooking accessories for the modern chef
5 Tools for a more efficient kitchen