Healthy and fast back to school breakfast recipes
Fueling your kiddos with healthy, balanced meals in the morning will give them a winning and delicious start to the school day. But if you're worried you won't have time to prepare kid-satisfying morning meals, fret no more. You can have the following back to school breakfast recipes on the table in 15 minutes or less.
Black bean and egg breakfast burritos recipe
Serves 4
Ingredients:
4 eggs, lightly beaten
pinch of salt
1 cup canned black beans, rinsed, drained
4 whole wheat tortillas
1/4 cup pineapple salsa
1/3 cup shredded Monterey Jack cheese
finely chopped cilantro
 Directions:
Spray a medium-sized nonstick skillet over medium heat with cooking spray. Add eggs and salt and cook, stirring occasionally, until eggs are cooked through and no longer runny. Remove from heat and add black beans, stirring to combine.
Divide egg mixture among the 4 tortillas. Top with salsa, cheese and cilantro. Roll tortillas into burritos and serve.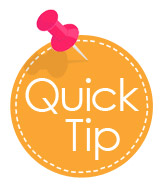 Note:  These can be made ahead, wrapped up, and eaten on the go on busy mornings.
Apple cinnamon pancakes recipe
Serves 4
Ingredients:
1 cup whole wheat pastry flour
1 teaspoon baking powder
1/2 teaspoon baking soda
1 teaspoon ground cinnamon
1/4 teaspoon salt
1/4 cup wheat germ
1 egg
1 cup buttermilk
1 small apple, cored, grated
Directions:
In a bowl with a pour spout, whisk together flour, baking powder, baking soda, cinnamon, salt and wheat germ. In a small bowl, whisk together egg and buttermilk.
Add wet ingredients to dry ingredients, whisking to combine. Stir in grated apple.
Heat a griddle to medium-high heat and spray with cooking spray. Pour batter onto griddle and cook for 1 to 2 minutes or until the bottom is lightly browned, the edges are set and bubbles on top of the pancake start to pop. Flip and cook for 1 minute or until lightly browned.
Make ahead wheatberry hot cereal recipe
Serves 4
Ingredients:
3 cups hulled wheatberries
6 cups boiling water
1 cup dried blueberries
3/4 cup sliced almonds
whole milk
agave syrup
Directions:
Place wheatberries and water in a large bowl, cover, and let sit overnight.
Rewarm in a pot over medium low heat. Add blueberries, almonds, whole milk and agave to taste.
More back to school breakfast recipes & ideas