Back-to-school grocery shopping list
Just like shopping for school supplies, a handy checklist helps you get everything you need for school day breakfasts, lunches, dinners and of course, snacks!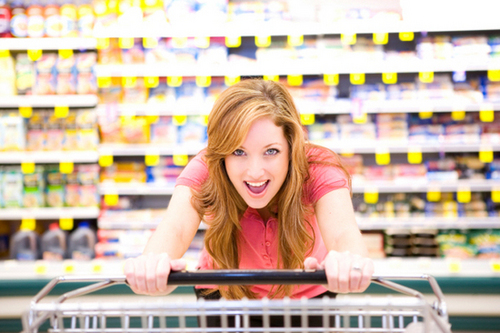 For sandwiches:
Alternate between sandwiches and pitas to keep kids from getting bored. Pack extras like lettuce and tomatoes in a separate plastic baggy and let kids add them to the sandwich at lunchtime to avoid a soggy sandwich.
Sliced whole-wheat bread
Pitas and/or tortillas
Deli meat
Frozen chicken breasts
Deli cheese
Tomatoes
Lettuce
Mayonnaise
Hummus
Peanut (or almond) butter
Jelly
Fruits and vegetables:
Pick sturdy options that can stand to be knocked around as they make it from the morning bus to the locker to the lunchroom. They should be easy for you to wash and pack, too.
Grapes
Apples
Baby carrots
Cherry tomatoes
Celery sticks
Hummus for dipping
Dressings for dipping (look for single-portion packages for convenience)
Dairy:
Strong bones and teeth are important for kids as they grow. Keep the calcium intake high at lunchtime.
Yogurt
Cottage cheese
String cheese
Cheese cubes
Snacks:
A couple of these as lunch treats go a long way. To save money, buy large containers of these snacks at warehouse stores, then break them down into small packs on the weekend. Keep a basket by the door for quick snacks.
Slice-and-bake cookies
Granola bars
Animal crackers
Graham crackers
Pretzels
Fruit snacks
Raisins
Almonds
Apple sauce (look for sealed single-portion packages for convenience)
Trail mix (Make your own with: Peanuts or cashews, Cheerios, pretzels, raisins or dried cherries and chocolate chips)
Drinks:
Try to find items that are 100 percent juice with low sugar content. Or, encourage your kids to be green – get a reusable water bottle and fill it with ice water.
Packing supplies:
There are many cool compartments out there for packing up a kid's lunch, but simple items like brown bags and napkins get the job done, too.