15-Minute school night dinners
Once the school year hits, the crazy-school-night schedule seems to hit, too. The second that afternoon school bell rings, signifying the end of another academic day, moms everywhere hit the ground running. If you've found yourself run into the ground in these after-school hours, it's likely you've also found yourself somewhere in the middle of a hectic evening schedule, getting the stare-down from a bunch of hungry kids. Now is not the time to panic. Here are five super-fast dinner ideas and five no-stress tips that will help you feed your family a home-cooked meal in less than fifteen minutes, making every after-school evening a little less crazy, and a lot more delicious.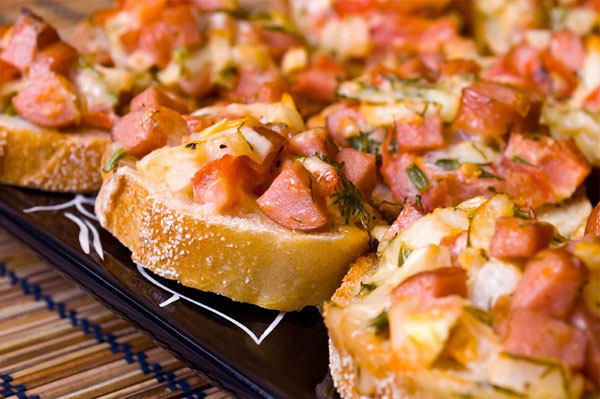 Pizza Bread
Cut a loaf of French bread in half, laying both halves face up on a cookie sheet. Spread your favorite canned spaghetti sauce onto the bread, sprinkle with grated Italian cheese and slices of pepperoni. Bake in an oven preheated to 425 degrees for 10-12 minutes, or until cheese has melted. Slice into serving sized pieces before serving.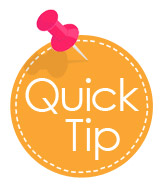 Purchase day-old loaves of French bread, slice them in half, then pop them in your freezer. That way, you'll have everything you need for this fast meal on the nights when you need it the most.
Side Dish: Carrot sticks dipped in ranch dressing.
Dessert:  Cinnamon-Sugar apples ( sprinkle sliced apples with cinnamon and sugar).
Fast French Dips
Pile slices of shaved deli roast beef into the center of sliced hard rolls. Dip in au jus made from a packet of premade au jus mix (typically found near the gravy packets in most grocery stores).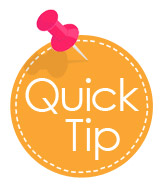 Prepare the au jus mix in the microwave. It takes less than a minute to heat, which means you could get dinner on the table in less than sixty seconds. Phew!
Side Dish: Caesar salad (prewashed bag)
Dessert: California cheesecake strawberries (dip fresh strawberries first in sour cream, then in soft brown sugar.)
Homemade Chicken Tacquitos
Combine a large can of cooked chicken breast with 4 ounces of cream cheese and 1 cup of sharp cheddar cheese. Spoon into the center of small tortilla shells. Roll the shells up, burrito style, then place on a cookie sheet. Spray each taquito generously with no-stick cooking spray (olive oil or butter flavor preferred). Bake in an oven preheated to 425 degrees for 12-15 minutes, or until the tops of the tortillas are slightly browned.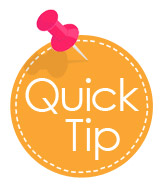 As soon as dinner time hits, turn on the oven. Knowing it's preheating will help you focus on getting dinner ready. Plus, it will already be hot when you're ready to bake your tacquitos!
Side Dish: Refried beans (heated and served with a sprinkle of fresh lime juice and salt.)
Dessert:  Banana de leche (slice a banana and serve topped with caramel ice-cream sauce and whipping cream).
BLT Pitas
Heat several pre-cooked bacon slices in the microwave until crispy (about 1 minute), break in half. Spread 1 tablespoon of lite mayonnaise into the center of warm pita pockets. Stuff with lettuce, tomato slices and bacon.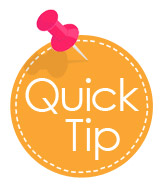 Heat the bacon and pita pockets together in your microwave. Just place the bacon strips on one side of your microwave, and the pita pockets on the other.  Heat for 1-2 minutes.
Side Dish: Sliced watermelon, oranges or grapes.
Dessert: Fluffernutter spoon sundaes. (Peanut butter and marshmallow crème on a spoon, sprinkled with mini chocolate chips.)
Homemade Macaroni and Cheese
Cook one packet of angel-hair pasta according to package directions. Drain pasta, leaving a small amount of pasta water in the pot. Immediately add 1 cup of sharp cheddar cheese, 6 oz. of cream cheese and 2 T. of butter. Stir together until cheese melts, and serve immediately.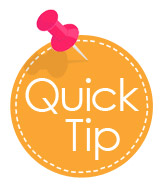 Angel hair pasta is the quickest cooking dry pasta on the market! Because it's so thin, it cooks in almost half the time needed for other pastas, making it the ideal stand-in when you want great pasta flavor in a snap.
Side dish: Steamed broccoli. (While pasta is cooking, place broccoli florets in a saucepan with a small amount of water. Cover and cook over medium-high heat until the broccoli becomes bright green and slightly tender, about 3 minutes.)
Dessert: Nutella on toast. (Toast whole grain toast, then slather with a Tablespoon of Nutella.)
More quick dinner ideas