What's wrong with school meals?
With 17 million children going hungry in the U.S., school breakfasts and lunches may be one of the only ways these children get fed. However, the flip side is that 1 in 3 children in the U.S. are overweight or obese and a third of our nation's children are at risk for or have already developed type 2 diabetes. Are school lunches to blame for the rise of weight challenged children?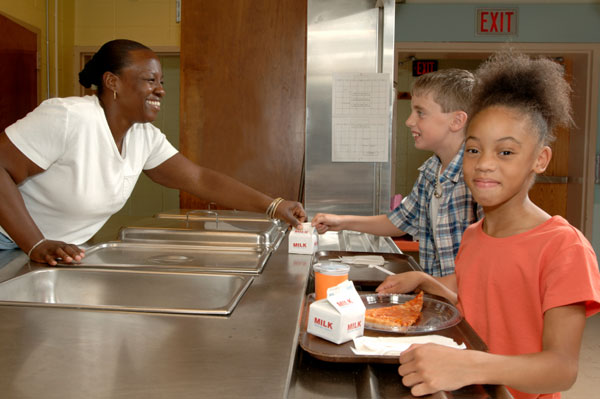 School meals have an impact on your children's health
If your children eat breakfast and lunch in the school cafeteria, their food choices have a significant impact on their health and weight. While many factors contribute to childhood obesity and disease, poor nutrition plays a leading role. According to research from the Johns Hopkins Bloomberg School of Public Health, the prevalence of overweight children could double over the next two decades. A key way to reverse this trend is to instigate change in the foods offered to your kids at school, as well as promoting a healthy, balanced diet at home.
School meal programs
In 1946 the National School Lunch Act created the National School Lunch Program (NSLP), which offers lunch in all public and some private schools. In 1975, the School Breakfast Program was established and is operating in many schools. The NSLP was created to feed school age kids, prevent dietary deficiencies, and to provide an outlet for surplus agricultural commodities. The School Breakfast Program helps meet the nutritional needs of children from low-income families.
School meals don't make the grade
In 2009, the third School Nutrition Dietary Assessment Study, published in The Journal of the American Dietetic Association, evaluated the school meal program based on nearly 400 public schools, including grades 1 to 12.
The study found that:
Only 50% offered fresh fruit
Only 39% offered green salad
Only 29% offered orange or dark green vegetables
Only 10% offered legumes
More than 95% of grain products were made from refined white flour
The most common entrées were peanut butter sandwiches, meat sandwiches, pizza with meat, cheeseburgers and sandwiches with breaded meat or poultry.
Dessert offerings mostly included cookies, cakes, brownies and candy.
Based on the recommendations set by the Dietary Guidelines for Americans, researchers concluded that few schools met the standards for adequate fiber, nearly all school lunches contained too much salt, the majority of schools exceeded the standards for total and saturated fat and only 6 percent of the schools met the standards for protein, fat, saturated fat, calcium, iron and vitamins A and C. In short, the majority of school meals are akin to fast food.
Improvements in school meals
The 2008 Healthy School Lunch report conducted by the Physicians Committee of Responsible Medicine (PCRM) suggests that schools are making great strides in improving their lunch menus, serving an increasing number of healthful vegetarian and vegan entrées. Seventy-five percent of schools evaluated in PCRM's report serve at least one vegetarian option every day and of these schools, 65 percent offer a vegan entrée. All schools in the study serve non-dairy alternatives to milk. Sixty-five percent of school food service departments now offer nutrition education, and 75 percent of school districts offer additional inventive nutrition programs. Both trends could play an important role in improving children's health.
School gardens
A growing number of schools have established school gardens to not only teach kids about where their food comes from, but also to improve the school meal offerings. Getting kids involved in gardens may be one of the best ways to introduce new fruits and vegetables into their diet. School gardens also may help reduce school food costs that are often a barrier for schools to make healthful changes.
Legislation for healthier school lunches
The federal government has begun to address high food costs by making changes to the NSLP. Congress recently authorized an increase in funding earmarked for the purchase of fruits and vegetables. The NSLP also has begun working to expand its commodity food purchases to include more whole grains to offset the usual high-fat, high-cholesterol animal products. Currently, the Obama administration is pushing to create new standards for all school meals and vending machine fare. The new nutrition standards would make foods like pizza healthier, using whole wheat crust or low-fat mozzarella, for example. Vending machines could be stocked with less candy and fewer high-calorie sodas. Stay tuned to see if Congress passes the bill.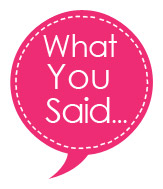 Tell us: What do you think of school lunches in your district? Comment below!
Healthy brown bag lunch ideas