Start a family breakfast tradition
The countdown is on! For most families, the start of a new school year is just around the corner. For many kids, the anticipation of the first day of school can be exciting: there is the excitement of learning who their teachers are; there is the chance to gather together with old friends and the opportunity to meet new friends. But, for some, the start of a new school year is riddled with anxiety. What if they can't find their classroom? What if no one wants to play at recess? What if they lose their lunch? And, after a whole summer of snoozing in late and living a schedule-free life, what if they just can't stay awake in class? No matter what end of the back to school spectrum your kids fall under, the transition from summer schedule to school regime takes time. And, even more so, it takes practice. This year, get a jump start at preparing your kids for the new school year by hosting a Back to School Family Breakfast …for dinner.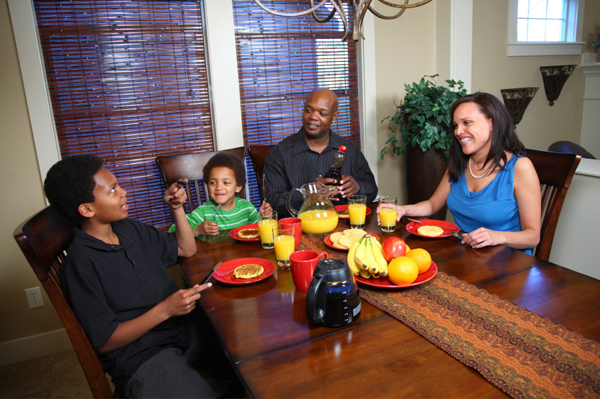 Here's how it works. One week to three days before the first day of school, gather your family around the dinner table. Over a meal of fluffy pancakes and sizzling bacon, you announce that tonight's meal will be a trial run for the first day of school. Use dinnertime to ask your children their feelings about the first day of school, express your confidence in them and share funny stories from your own school years.
After dinner, invite the kids to clear their dishes from the kitchen table, find their shoes and backpacks, then practice walking or driving to school. Once at school, walk around for a while, let the kids play on the playground, stay long enough for them to get comfortable and excited about the environment, then whisk them home for an "after school snack" and early bedtime.
Ready to start a Back to School Breakfast of your own? Here are a few more hints and tips to make your evening an A+ success.
Bell schedule
Start dinner early. Tired children are significantly less cooperative and enjoyable than well-rested ones -- just like rushed parents are significantly more stressed and snippy than relaxed ones. Be sure to give your family ample time to eat dinner, travel to their school destination, spend time touring the school grounds, eat a bedtime snack and finish their regular bedtime routine. Two to three hours should be a sufficient timeframe to get the evening comfortably accomplished.
Story time
Take dinner slowly. Prepare your kids beforehand for a slow, conversation filled breakfast by setting your expectations. Let them know at the beginning of the meal what you expect the evening to look like, you can say something like, "All right, guys, tonight we're going to pretend like it's the first day of school. We're not going to rush through dinner. Let's make it fun. You get to tell us about what it's going to be like to go back to school, and I'm going to tell you what school was like when I was a kid. Let's respect each other by looking at each other and listening and not trying to rush."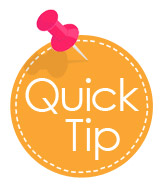 Use the mealtime to ask your children questions about the impending school year. Express your confidence in them. Share your own experiences. Tell them how the morning routine will look once school begins. Discuss the kinds of attitudes that will make for the most successful mornings. There are so many things to chat about over dinner, use this time to the fullest by talking to your children and encouraging them to talk back.
Morning lineup
Backpacks, shoes, lunchboxes, school books. What will your kids need every morning? Have a dry run of your new morning routine by timing your kids in a classic foot race. Who can grab everything they need for the first day of school, and be ready to go in less than five minutes? Invite the kids to draw a poster of everything they need to pack on school mornings and hang it in a conspicuous place. Tonight is the night to work through the school morning kinks in a fun way.
Bus route
How will your kids get to and from school? Talk them through it, then walk them through it during your Back to School Family Breakfast. Having practiced the routine well ahead of time, with family at their side, the first day of school will be a lot less anxiety riddled.
Physical education
Go to school. Sure, it's still summer, and twilight is quickly closing in, but part of the fun of the Back to School family dinner is taking the time to actually go to school. Most kids are proud of their school grounds. They'll have cool tricks to show you on the monkey bars, they want to teach you how to play four-square. Encourage your kids to guide you around their school and show you their favorite things. Doing so allows them to take ownership of the impending back to school experience, and become more comfortable with the idea of a new routine.
After school snacks
Finish your Back to School Breakfast night of with an "after school snack." Warm cookies and a tall glass of milk are a surefire way to cap off a fun, family evening.
Early to bed
If long, lazy summer days have kept your kids up too late, this is the perfect evening to start readjusting their sleep schedules to the school night routine. Get them to bed early. Even if they aren't yet tired, tuck them in. Let them know that a new season is just around the corner, and the sooner they are ready for it, the better the new school year will be.
Up next: Recipes for "Back to School Family Breakfast" >>