Quick and easy Thanksgiving recipes
Unless you love to cook, laboring over the stovetop for the Thanksgiving feast can make you less than thankful for the holiday. To streamline your time in the kitchen, ChefMom has three Thanksgiving recipes that are easy recipes as well and will help you prep and serve while barely lifting a finger.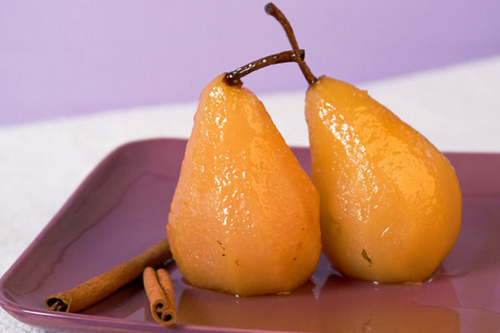 Sauteed green beans with lemon zest and almonds
Serves 8
Quickly steaming in the microwave and fast sauteeing in a skillet means a tasty Thanksgiving side dish in minutes.
Ingredients
2 pounds green beans, ends trimmed
2 tablespoons water
3 tablespoons butter
2 tablespoons freshly grated lemon zest
2 tablespoons lemon juice
1 cup toasted, sliced almonds
Salt and freshly ground black pepper to taste
Directions
Place beans and water in a microwave-safe container, vent, and steam on HIGH for 3 minutes or until just tender. Transfer to a bowl of iced water to halt cooking. Drain.
In a large skillet over medium heat, melt butter, swirling skillet to coat. Add beans, zest, and juice and cook, stirring often, until lightly browned. Toss in almonds and season with salt and pepper.
Cheesy smashed potatoes
Serves 8
You may have to exert some arm power, but smashed potatoes are one of my favorite easy recipes for Thanksgiving because of all the mouthwatering variations. These cheesy spuds feature Manchego cheese (my favorite), which is a sheep's milk cheese imported from Spain. Feel free to substitute freshly shaved Parmesan or Jarlsberg.
Ingredients
2 pounds Yukon gold potatoes, cut into chunks (peel before cutting, if desired)
1/4 cup unsalted butter, cut into small pieces, softened
1/2 cup milk 8 ounces Manchego cheese, shaved Salt and freshly ground black pepper
Directions
Boil potatoes in a large pot of salted water until potatoes are tender. Drain and transfer to a large bowl.
Add butter, milk, and cheese and smash with a potato masher. Season with salt and pepper. Serve warm.
Roasted pears with agave cinnamon sauce
Serves 8
This is a 30-minute dessert that melts in your mouth with sweet spiciness. Serve with vanilla ice cream.
Ingredients
4 ripe but firm pears, quartered, cored 3 tablespoons agave
3 tablespoons water
2 tablespoons unsalted butter, cut into pieces 1/4 cup brandy
1 (3-inch) piece cinnamon
4 whole cloves 4 (1/4-inch) slices peeled fresh ginger
Directions
Heat oven to 400 degrees F.
Place pears cut side down in a 13x9-inch baking dish. Drizzle pears with agave and water. Sprinkle with butter then add brandy, cinnamon stick, cloves and ginger.
Roast pears, basting with agave mixture every 5 to 10 minutes, until pears are tender and sauce is syrupy, about 30 minutes. Serve warm with ice cream, drizzled with the roasting juices from the baking dish.
---
More From SheKnows Explorer
---
---