Getting wild with mushrooms
With an earthy richness almost unmatched in the vegetable aisle, mushrooms are both common and special. Sure, packaged button mushrooms are available in every mega- (and mini-) mart on the continent, but "wild" mushrooms, cousins of the button mushroom, are far less ubiquitous, especially fresh. "Wild" mushrooms - any out of the ordinary button variety, really - are a bit more mysterious. Whether morel, oyster, shitake or chantarelles, and whether dried or fresh, wild mushrooms are worth some exploring.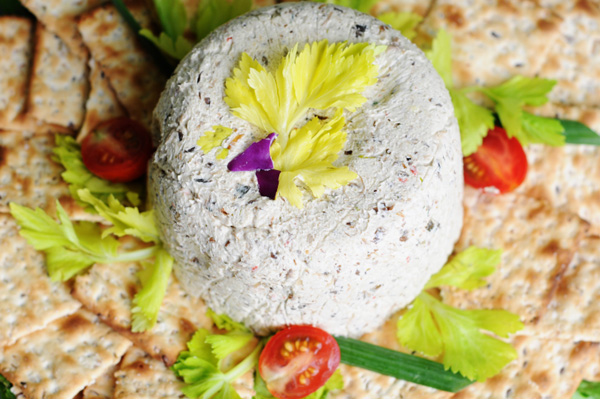 Of the hundreds of mushroom species that exist, only about 10% are edible. Of the ones that are? Well, they are delicious. They add a richness to every dish and an elegance to everyday meals. On a list of under-appreciated vegetables, mushrooms would definitely be up there - which is too bad, because they are tasty and different varieties are becoming more and more available. Unless you are a highly trained and experienced horticulturalist, leave the mushroom picking to experts and pick up your wild mushrooms at the local market. Even the wild variety may be cultivated (heck, you can buy your son a mushroom cultivating kit for the holidays)! You can purchase mushrooms fresh or dried, and many dishes that go for the richest mushroom flavor use fresh and dried mushrooms. To reconstitute dried mushrooms, let them soak in boiling water until soft and choppable. Don't throw out the rich soaking liquid, though! Keep it and add it to soups as part of the broth (and it's a great way to introduce the rich taste of mushrooms to picky eaters).
Wild mushroom pate
Served with crackers or a fresh baguette, an amazing appetizer.
Ingredients
5 tablespoons butter
1/2 cup chopped shallots
1 1/4 lbs thickly sliced fresh wild mushrooms
2 teaspoons garlic, minced 2 teaspoons curry powder (or to your taste)
1/2 teaspoons ground cumin
1 cup unsalted cashews, toasted
2 tablespoons olive oil
Salt and freshly ground pepper
2 tablespoons finely chopped mixed herbs such as parsley, chives and basil
2 teaspoons finely grated lemon zest
Directions
Heat the butter in a large skillet pan over medium high heat. Add the shallots, mushrooms, garlic, curry and cumin and saute, stirring, until mixture is just beginning to brown and liquid has evaporated.
While mushrooms are cooking, process the cashews in a food processor until finely chopped. Add oil and continue to process until it makes a paste.
Add the mushroom mixture to the nut mixture and process till smooth. Season with salt and pepper and place in a ceramic dish. Serve at room temperature, garnished with fresh herbs and lemon zest, or store covered up to three days.
Wild mushroom galette with cheese
Ingredients
1 sheet of frozen puff pastry, thawed
1/4 ounce dried wild mushrooms, such as morels, porcini or shiitakes
1 cup boiling water
2 tablespoons unsalted butter 3/4 cup sliced scallions
1 garlic clove, minced
1/2 teaspoon chopped fresh rosemary
1/2 teaspoon chopped fresh thyme
1 lb. assorted fresh wild mushrooms, such as chanterelles, porcini and shiitakes, thinly sliced
5 ounces blue cheese, crumbled
Directions
Roll out the puff pastry and dock the bottom of the pastry with a fork. Place the pastry on a lined cookie sheet.
Reconstitute the dried mushrooms in the boiling water. Let stand for 30 minutes. Drain the mushrooms and chop finely.
Preheat oven to 400 Fahrenheit.
In a large skillet over medium heat, melt the butter. Add the scallions and saute, until soft, about 5 minutes. Add the garlic, rosemary and thyme and continue to cook, stirring, for 1 minute more. Increase the heat to high, add the fresh and rehydrated mushrooms, and saute until the mushrooms are tender and the liquid has completely evaporated, 8 to 10 minutes. Transfer to a plate and let cool.
Add the cooled mushrooms to the blue cheese and mix well. Spread the mixture over the dough, leaving a narrow border. Fold the edges of the dough over the edges of the filling. 6. Bake until golden brown, 30 to 40 minutes. Let stand for 5 minutes before serving.
Pasta with wild mushrooms
Ingredients
2 pounds linguine
2 cups chicken stock
1 ounce dried porcini mushrooms
2 tablespoons olive oil
2 shallots, finely chopped
4 cloves garlic, finely chopped
1/2 pound fresh shiitake mushrooms, sliced
1/2 pound fresh cremini mushrooms, sliced
4 tablespoons butter
4 tablespoons flour 1 cup dry white wine
Salt and freshly ground black pepper
1/2 cup parsley, finely chopped
3/4 cup grated Romano cheese
Directions
Cook the pasta to al dente. Drain and set aside.
Meanwhile, rehydrate the dried mushrooms in boiling chicken stock.
While the porcini are soaking, heat olive oil in a large skillet over medium-high heat. Add the shallots and garlic and cook for 3-4 minutes. Add the shiitake and cremini mushrooms to the skillet and continue to cook until they start to brown, about 5 minutes.
Add butter to the skillet.  Once the butter is melted, add the flour and cook for 2 minutes. Remove the porcini from the stock with a slotted spoon, and add them to the skillet. Slowly pour the chicken stock into the skillet with the mushrooms, leaving behind the last couple of tablespoons. Add the white wine, cook for 1 minute, then add the cooked pasta to the skillet and give it a good toss. Transfer to a serving bowl and top with parsley and cheese.
Mushroom muffins
Ingredients
1 teaspoon canola oil
3/4 cup cup mixed fresh wild mushrooms, sliced
3/4 cup plain flour 2 teaspoons baking powder
Pinch of salt 1/2 cup milk
3 tablespoons unsalted butter, melted
1 large egg 1 tablespoons chopped fresh sage leaves
3 tablespoons freshly grated
Parmesan cheese
Directions
Heat the oil over medium heat in a large skillet. Add mushrooms and saute for 5 minutes, until soft. Cool completely.
Preheat oven to 400 Fahrenheit. Line a muffin tin with six liners.
Combine the flour, baking powder and salt in a large bowl.
Add the milk, butter, egg, mushrooms, sage and 2 tablespoons of the cheese. Mix with several swift strokes; try not to  over mix.
Divide the mixture among the muffin cups and sprinkle with the remaining cheese
Bake for about 25 minutes, or until a cake tester comes out clean.