8 Quick tips to waste less food
Do you notoriously buy fresh fruits and vegetables that ultimately go bad in the fridge? Do you frequently make a large batch of food only to discover your family isn't hip on eating it for the next five days? Though your intention may not be to waste food, it happens and it costs you money and time.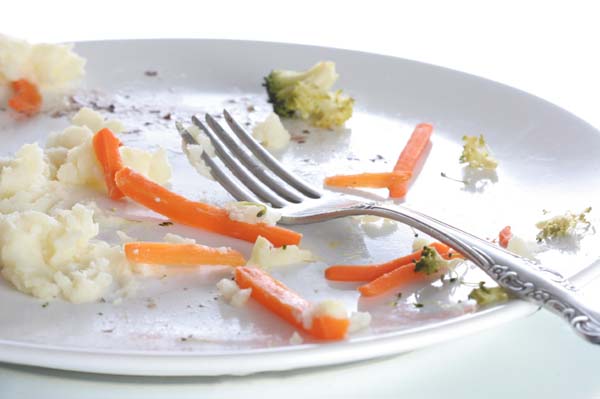 Here are 8 quick tips to help you waste less food
1. Plan your meals
Take a Sunday morning and plan your week's meals. Make an ingredients list for the foods you need and stick to it when you go to the store. By having a meal plan, you won't haphazardly buy foods that won't be used in the next few days.
2. Buy less and store better
Honestly evaluate the amount of food your family needs in a day or week, depending on how you shop, and buy only that amount. You may be tempted to stock up on vine ripe tomatoes because they are on sale, but unless you can consume them all before they spoil, you are actually spending more because you'll end up throwing them away.
3. Make extra
Instead of making five to six servings of a meal, make eight to ten. For example, instead of making a casserole in an 8-inch baking dish, double your ingredients and use a 13x9-inch dish or two 8-inch dishes. Enjoy half for dinner and freeze the other half for a later meal. You'll find your family much more enthused about it a month later than for lunch or dinner the next day.
4. Love leftovers – later
Your freezer isn't just for leftovers. If you do happen to over buy at the produce aisle or meat counter, simply determine the amount of food you'll eat before it perishes and then freeze the extra. To ensure quality and taste, freeze foods in freezer wrap or freezer-safe containers.
5. Learn to preserve
For the times you can't help but stock up at the farmers market or unexpectedly get an abundance of produce from your garden or CSA, turn your small harvest into jams, sauces or pickled goods. Canning is not only cost-effective, it lets you enjoy the seasonal tastes of foods all year-round.
6. Re-purpose the smart way
Many foods can do double duty without garnering yawns from your family. For instance, turn leftover steamed rice into rice pudding or fried rice. You can also shred baked potatoes into hash browns, add dinner's veggies to a breakfast omelet, or turn day-old bread into bread pudding or croutons.
7. Befriend your blender
Smoothies are a delicious and nutritious way to use up fruit and dairy products, such as yogurt, cottage or ricotta cheese and milk. Your blender can also turn vegetables into salsa, sauces or soups.
8. Get inspired
If you've got extra, let it inspire you to try new recipes or create your own. For example, instead of only using shredded cabbage to top your fish tacos, saute it with ground beef for burritos or turn it into a slaw. Simply do a quick internet search for recipes featuring specific foods and you'll have no excuse to let any food go to waste.