Lunchboxes with style
The brown bag lunch may be something of an icon in American schools, but it's not exactly environmentally friendly. All that trash! A more environmentally friendly approach is a reusable lunchbox of some kind - and there are so many stylish options! When your child goes off to school, you can send them with a reusable lunch bag or box that reflects their style - and reduces the amount of trash you create at the same time.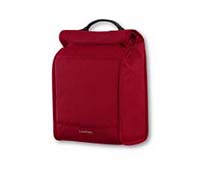 Insulated
When it comes to insulated lunchboxes, the possibilities are almost endless - and expanding every day. You and your child can choose an insulted bag that looks much like a brown bag, or a more structured bag. Some companies allowe you to monogram or otherwise personalize the lunch bags, too.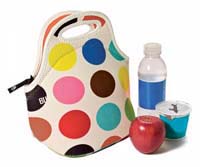 Neoprene
Neoprene lunch bags in many well-designed shapes and colors are on the rise. Neoprene is an insulating fabric as well, and the stretchy nature of the fabric allows you to stuff that extra treat in the lunch along with the basics.
Go retro
Those metal lunch boxes you had as a child with your favorite cartoon character? They're making a comeback! Turns out our moms were cool and hip and green long before we recognized it. You can get metal lunchboxes with current characters, bands and the like, or go really retro and pull out your long cherished "Hello Kitty" box.
Bento boxes
Another hip lunch box option is inspired by Japanese bento boxes: modular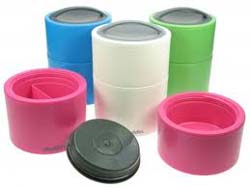 systems with individual compartments for the various aspects of the meal. Bento box/modular style lunchboxes come in an array of colors and material, from plastics to metals.
Cold packs
Now that you've got your child set up with a stylish new reusable lunch bag for the school year, make sure you have the right cold pack to go with it. What fits in one bag might not be right for a box. Modular lunch boxes may have their own custom cold packs. If you can, make sure you have at least two cold packs per lunch bag - for the morning after the evening the cold pack accidentally doesn't go back into the freezer.
Go green inside, too
Modular lunch boxes sort this out for you, but for other lunch bag/box solutions, make sure you are going green with how you package the actual food, too. Reusable plastic containers (BPA-free, of course) are preferred, but if those don't work for you and your child, try wax paper bags instead of plastic, or even wrapping sandwiches in a piece of parchment paper. No matter what green lunch bag solution you choose, this is going to be a stylish and tasty school year for your child.