Healthy snacks worth a standing ovation
If you've got tweens or wannabe tweens, Standing Ovation, the most rockin' movie of the summer, better be on your family must-see list. Released in theaters July 16, 2010, this optimistic tale of five junior high school friends competing in a national music video contest for a whopping one million dollars inspires perseverance and passion in kids and adults alike. As a bonus, ChefMom is offering you an exclusive download of the Standing Ovation Healthy Treats Cookbook, a yummy collection of organic, low-fat, allergen-free snacks that your kids will love.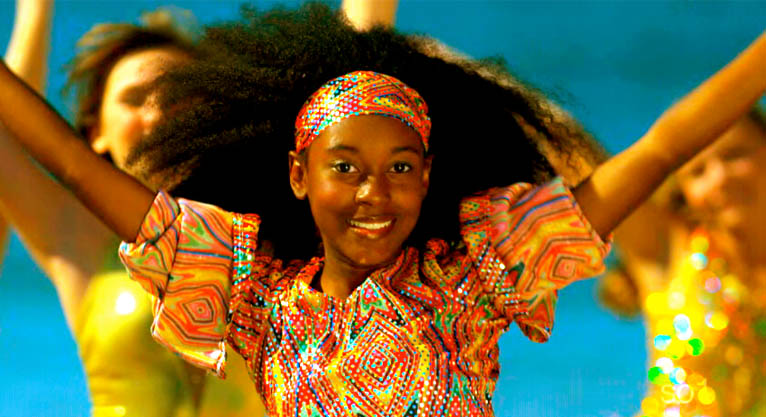 Standing Ovation is the biggest kids' musical of the year
There is no question that junior high can be tough. With cliques, hormones and mounting pressure to be popular or just fit in, tweens often get discouraged. Standing Ovation, directed by Stewart Raffill, is a testimony that even against the roughest rivals, following your dreams in your tweens may prove a successful endeavor. In the movie, despite limited funds and resources, five street smart friends form a singing group called The 5 Ovations and create high-energy song and dance numbers to compete in a video contest against their arch enemies, five richy-rich sisters who will stop at nothing to win the grand prize. ChefMom is mum on the rest of the movie details. If you want to know what happens, you'll have to take your family to the theater. For showtimes, trailers and more information on the cast, visit http://www.standingovationmovie.com/home.html.
Healthy snacks worth a standing ovation
Even if your kids aren't competing in a national video contest, feeding them healthy snacks will help ensure that they perform well in their many daily activities. Whether they are working hard at school or playing hard at sports, the following snack recipes from the Standing Ovation Healthy Treats Cookbook are easy to make and far more nutritious than packaged eats.
Healthy snack recipes
Adapted from recipes in the Standing Ovation Healthy Treats Cookbook by Susan Schwalm Waxman of the Strengthening Institute of Philadephia, Pennyslvania.
Brown rice crispy treats
Ingredients
1/2 cup barley malt
3/4 cup maple syrup
1 cup organic almond butter
1 cup organic currants
5 cups brown rice crispies
Direction
Mix barley malt, maple syrup and almond butter in a stainless steel pot. Turn heat on low. Add currants and mix. When you see bubbles around the edge of the pot, turn heat off and add brown rice crispies.
Mix well to blend all ingredients. Place on an oiled tray to cool a bit. Roll into balls and serve.
Almond Crème
This recipe will keep in the refrigerator for five days.
Ingredients
1 cup raw almonds
1/4 cup rice syrup
1/2 Amazake, a fermented rice beverage
Directions
Blanch almonds for 5 to 7 minutes and remove skins.
Place almonds, rice syrup and half of the Amazake in a blender or food processor. Begin to blend while adding additional liquid until desired consistency.
For all of the Standing Ovation recipes, click the link below for a free download of the entire cookbook. Exclusive SheKnows download: Standing Ovation Healthy Treats Cookbook