Fast and flavorful March Madness munchies
March Madness has arrived, which means your living room will soon be packed with avid basketball fans who will quickly work up an appetite cheering on their favorite teams. Whether you are planning for a large crowd or a smaller family-only get together, a fast and flavorful array of slam dunk eats will keep you courtside – and out of the kitchen – so you don't miss a shot. Even better, relying on affordable, quick-to-prepare ingredients will save you both time and money.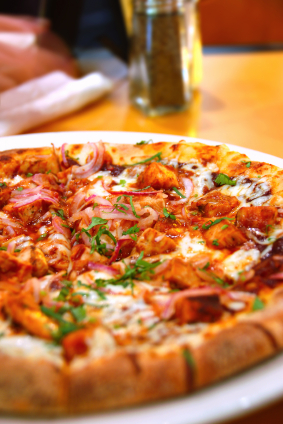 March Madness party recipes
If your local supermarket isn't having a sale on party foods, visit your local big box store to score budget-friendly ready-to-cook ingredients. You can also pick up value-packs of plates, napkins and drinks to make your March Madness party a budget-friendly affair.
Spicy Game Day Meatballs
A winning combination of chili sauce and grape jelly make these March Madness meatballs a spicy-sweet score. Best yet, all you need to do is put them in the slow cooker and let them simmer. This recipe makes about 75 meatballs, perfect for a team-loving crowd, but you can cut ingredients in half for a smaller group of hungry basketball fans. Ingredients: 3 pounds frozen Casa Italian meatballs 2 (12-ounce) jars Asian chili sauce 1 (12-ounce) jar grape jelly 1/4 cup water Directions: 1. About 3 hours before the big game, pour frozen meatballs into a slow cooker. 2. In a medium-sized bowl, whisk together chili sauce, grape jelly and water and pour over meatballs. 3. Cook meatballs on high for 3 hours (or longer on the low setting). Serve hot.
California Pulled Pork BBQ Pizza
For a change from sandwiches, pile succulent pulled pork on pizza and top with cheese. You'll get 48 finger-licking appetizer slices from this recipe. Leftovers, if you have any, can be noshed cold or warmed up the next day. Ingredients: 1 (4-pound) tray of Byron's BBQ Pork Tray 3 (12-inch) Boboli thin pizza crusts or another pre-made crust 8 ounces shredded Gouda cheese 1 medium red onion, halved, thinly sliced Chopped fresh cilantro for garnish Directions: 1. Preheat oven to 350 degrees F. Prepare pork according to package instructions. (Alternatively, you can cook pork in a slow cooker on high for 3 to 4 hours.) 2. Remove pork from the oven and increase oven temperature to 450 degrees F. 3. Spread 1/3 of hot pork on each of the pizza crusts (about 2 cups for each pizza). Sprinkle cheese, onion and cilantro over each pizza. 4. Bake pizzas for 10 to 12 minutes or until cheese is melted and lightly browned.
Easy Meatball Nachos
Nachos are a quintessential game day snack with many mouthwatering variations. This hearty rendition features quartered meatballs to give your basketball fans a mouthful of seasoned meat with nearly every bite. Ingredients: 16 frozen Casa Di Bertacchi fully cooked meatballs, slightly thawed 1 medium onion, chopped 1 green bell pepper, seeded and chopped 1 tablespoon olive oil 1 (1.25-ounce) envelope taco seasoning 1 (14.5-ounce) can sliced stewed tomatoes, with liquid 1 (15-ounce) can black beans, rinsed and drained Your favorite brand of tortilla chips Grated cheddar or Monterey Jack cheese Garnish: sour cream, olives and chopped fresh cilantro Directions: 1. Cut meatballs into quarters. In a large frying pan over medium high heat, saute the onion and bell pepper until tender. 2. Stir in meatballs and cook for 3 minutes. Stir in taco seasoning, tomatoes and beans. Reduce heat to medium and simmer for 10 minutes, stirring occasionally and breaking apart tomato chunks. 3. Divide chips among individual serving-sized bowls or plates. Spoon meat mixture over chips and sprinkle cheese over top. Garnish with sour cream, olives and cilantro. For more entertaining ideas and March Madness party recipes, visit ClubEntertaining.com.