Wine gadgets for the oenophile
If you are a wine lover, or oenophile, or simply know someone who is, there is an impressive array of wine-related gadgets to complement your wine enjoyment or give as gifts to fellow oenophiles. Beyond lovely stemware from which to enjoy your wine, wine gadgets range from wine openers to items that save your wine in a fun and stylish manner. Here are a few must-have wine gadgets for the oenophile.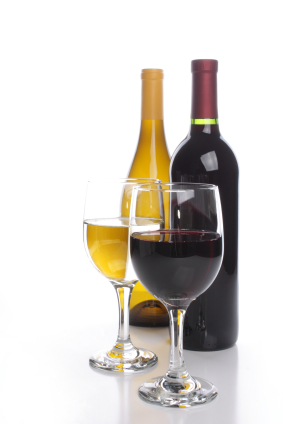 Corkscrews
Corkscrews aren't "just" corkscrews. There are simple corkscrews, yes, but there is no reason to settle for plain and simple when you can opt for fun corkscrews,  electric  corkscrews and elaborate lever corkscrews that require very little effort. With so many choices, you are sure to find a wine bottle opener that suits your personality or even mood. If you need a corkscrew at all, that is. Many wine makers are moving to screw top caps, also known as "The Stelvin Closure." While screw top caps on wine bottles used to be a joke among oenophiles, they are actually a superior way to close a bottle and preserve the contents. Not to mention easy to reuse at home.
Wine decanters and wine aerators
Even with screw tops, once you open a bottle of wine, your wine may still benefit from a wine gadget or two. Many red wines benefit from a period of breathing, that allows oxygen to mix with the wine, opening up the flavors. To this end, having a nice wine decanter allows red wine to breathe and can actually improve the quality of the wine. But what if you don't have time to let your wine breathe? Simply use a wine aerator! An aerator is a simple device you pour wine through so it can mix with oxygen and breathe immediately. Operating on the idea of a vacuum, small channels on the side of the aerator suck air in as the wine passes through the funnel, instantly mixing in the oxygen. It sounds a little far-fetched, but it works. A simple taste test proves an aerator's worth.
Wine preservers
Saving wine can be a challenge. You don't necessarily want to use a whole bottle in one sitting, but just leaving a bottle open for an extended period of time can be detrimental to the taste of the wine. Vacuum savers that suck the extra air out of a bottle or gas-based wine preserving systems can help ensure your second glass of wine is (almost) as good as the first.
Wine label album
When you find a wine you really like, how do you keep track of it? Soak off the label, dry it, and save it in a special scrapbook for wine labels. Many wine label scrapbooks also let you make notes about what you liked about the wine and the price. If you are scrapbook savvy, you can also make your own wine label album to suit your tastes.
Wine Recipes
Kirs (Wine Cocktails)
Kirs are dry white wines with a little bit of fruit liqueur. While creme de cassis is traditional, you can create a kir with many different liqueurs; for example, Chambord, pomegranate liqueur or a homemade fruit liqueur. Mix a teaspoon or so of liqueur into a glass of white wine and enjoy.
Champagne Risotto
Ingredients: 4 slices prosciutto 3 cups low-sodium chicken broth 12 asparagus spears, cut diagonally into 1-inch pieces 2 tablespoons unsalted butter, divided 1 shallot, finely chopped 3/4 cup arborio rice 3/4 cup Champagne or sparkling wine 1/4 cup grated Parmesan 1/4 teaspoon salt 1/2 teaspoon ground black pepper Directions: 1. Preheat the oven to 450 degrees F. 2. Bake prosciutto slices on a lightly greased baking sheet until they are almost crisp, about 6 to 8 minutes. Crumble and set aside. 3. In a medium saucepan, bring the chicken stock to a simmer. Blanch the asparagus in the chicken stock for 2 minutes, then shock in cold water for 10 seconds. Set aside. 4. In another medium saucepan, melt 1 tablespoon of the butter. Add the shallot and cook until tender. Add the rice and stir to coat. Continue toasting the rice, stirring constantly, for about 3 minutes. 5. Add the Champagne and simmer until the liquid has almost evaporated, about 3 minutes. Add a ladleful of the simmering broth and stir until almost completely absorbed, about 2 minutes. Continue cooking the rice in this manner, adding the broth one ladleful at a time and stirring until the rice is tender but still firm to the bite and the mixture is creamy, about 20 minutes total. 6. Remove from the heat. Stir in the asparagus, remaining butter, Parmesan, salt and pepper. Serve garnished with crumbled bits of prosciutto.
Red Wine Sorbet
You can also add crushed blackberries and a little more sugar to this to make a fruity wine sorbet. Ingredients: 3/4 cup water 1/2 cup granulated sugar 1-1/4 to 1-1/2 cups red wine, such as cabernet sauvignon Directions: 1. Combine water and sugar in a saucepan and cook over low heat. When the sugar is dissolved, add the wine and remove from the heat. 2. Cool and freeze in an ice cream machine according to manufacturer's instructions. Enjoy garnished with fresh berries.