Coffee and tea gadgets
There are many among us who can't make it through a morning without some form of caffeine. Whether the form you prefer is ground, as in coffee, or in a permeable bag, as in tea, doesn't matter so much -- you've just got to have your morning fix. Well lucky for you, there are always new coffee and tea gadgets and other kitchen tools to help you get your caffeine jolt in a fun and tasty manner.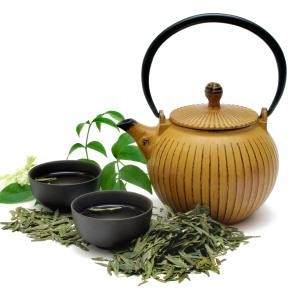 Single cup coffee maker options
Pod coffee makers (with pre-packaged "pods" of coffee) or other one cup at a time coffee makers have become quite popular in recent years. When you want some coffee but don't want to make a whole pot and you don't live near a major coffee chain, these coffee kitchen gadgets are definitely useful -- though also a little pricey. For a lot less money, you can brew one cup of coffee at a time (and often better coffee) with a press coffee maker that sits right on top of your coffee cup. Similar in idea to a French press coffee maker, the one cup at a time press solution is an excellent way to get really great coffee or tea. When you want an espresso or a cappuccino or a cafe latte and can't get to a shop, try the hand held espresso press. You'll have your coffee buzz in no time. When your coffee routine is interrupted by something like camping, you can now take an excellent compact coffee making system with you. With all the essential coffee making parts included, you'll have the best coffee at the campground.
Milk frother
For just plain fun, a hand held battery operated milk frother is a blast. Whisk up some cold mik in a cup and you have the perfect topping for that espresso made with the hand held press.
Iced coffee essentials
Iced coffee is excellent in the summer when you don't want to drink something hot but still want your coffee. To prevent your iced coffee from being diluted by the ice, try some beverage chillers, or plastic "ice cubes," that you put in the freezer and reuse. You can even get some that look like coffee beans.
Tea pots
Okay, so tea pots aren't really a gadget, but they come in so many different shapes, colors, sizes and patterns that they just had to be included.  There's nothing like setting out a nice tea pot for afternoon company and having an attractive teapot is essential. With so many options, you're sure to find one that fits your budget and your taste. For even more fun, make tea cup cupcakes to go with the excellent tea from your impressive teapot.
Tea infusers
For tea by the cup instead of by the pot, you need a tea infuser. Like teapots, infusers encompass a range of designs from strictly utilitarian to modern to whimsical. (How did a shark that small get in your tea?)
Coffee and tea recipes
Amaretto Coffee
Ingredients: 1 cup hot coffee 2 tablespoons Amaretto or other almond liqueur 1/4 milk, frothed Blanched sliced almonds for garnish Directions: Add the Amaretto to the coffee. Spoon the frothed milk on top and sprinkle with almonds.
Espresso Cookies
Ingredients: 8 tablespoons unsalted butter, softened 1/3 cup light brown sugar 1 teaspoon espresso powder dissolved in 2 teaspoons water 1 teaspoon ground espresso beans 1-1/4 cups all purpose flour Pinch of salt Directions: 1. Cream the butter and sugar until light and fluffy. 2. Mix in dissolved espresso powder, ground espresso beans, flour and salt. Mix until dough comes together. 3. Turn the dough out onto a sheet of plastic wrap. Form log about 7-inches long. Wrap in plastic and refrigerate at least 6 hours. 4. Preheat oven to 350 degrees F. Line a couple of baking sheets with parchment paper or silicone mats. 5. Cut the chilled dough into 1/4-inch slices and arrange on baking sheets. Bake about 12 minutes, until the tops look dry and edges just start to brown.
Spiced Chai Tea
Ingredients: 2 cups water 1 tablespoon black tea leaves 1 (3-inch) cinnamon stick 4 whole cloves 4 whole black peppercorns 4 whole cardamom pods 4 teaspoons granulated sugar 1 cup milk Directions: 1. Heat water to simmering and add tea leaves. Let simmer and steep for about 3 minutes 2. Stir in the sugar and spices. Continue to simmer for another 5 to 10 minutes, depending on your desired tea strength. 3. Pour in the milk. Return to a simmer for just a couple of minutes. Strain out the solids before serving.
Earl Grey Creme Brulee
Ingredients: 3-3/4 cups whole milk 1 teaspoon Earl Grey tea leaves 3/4 cup granulated sugar 8 egg yolks Raw sugar Directions: 1. Preheat oven to 350 degrees F. 2. Bring milk and cream to a bare boil in a medium pot. Add tea leaves and infuse, covered, 4 minutes. Strain tea leaves and discard. 3. In a separate bowl, mix sugar and egg yolks. Whisk into the infused milk. Strain the custard and refrigerate until cool. Skim off any foam. 4. Divide custard among 6 ramekins and place ramekins in a baking dish. Add hot water to the baking dish so water reaches 1/2 way up the sides of the ramekins. 5. Cover and bake 30 minutes. The center of the custards should be set. Allow custards to cool, then refrigerate 3 hours. 6. Just before serving, sprinkle raw sugar on top of custards and place the ramekins under a broiler to caramelize the sugar.