6 Simple school sandwiches
At this moment, a poor, innocent school child is brazenly trashing her peanut butter and jelly sandwich and buying a cupcake. That poor PB&J never stood a chance against the siren song of processed sweets. In fact, many sandwiches are discarded into the garbage by children looking for something to please their taste buds, but it doesn't have to be that way. Even school lunch sandwiches can be awesome with just a bit of prep, a few good ingredients and maybe a cold pack (or simply some ice in a sandwich bag.)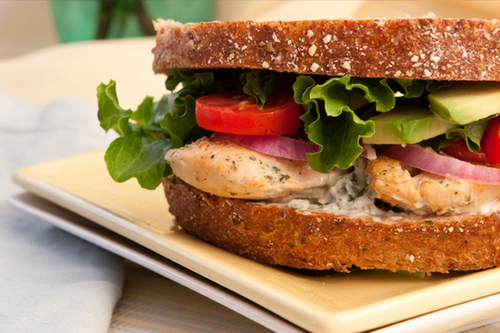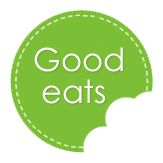 Sandwich safety
All of the sandwiches need a cold pack to ensure their ingredients stay safe. Also, when packing a sandwich, unless otherwise noted, pack the ingredients separately so the veggies stay crispy, the bread stays dry and the sandwich stays delicious.
CAB - Chicken, avocado and bacon
This is a great sandwich that can be made from last night's frozen chicken patties and bacon made at breakfast (or from last night's chicken BLTs...) It may sound strange to pack avocado, but if you sprinkle it with lime juice, it will not turn brown. Leave out the avocado if you've got picky eaters.
Ingredients:
1 frozen chicken patty
4 bacon strips
1/2 avocado, sliced
Juice of 1 lime
1 tablespoon honey mustard or mayonnaise
2 slices whole wheat bread
Directions:
Cook the frozen chicken patty according to package directions and crisp the bacon in a skillet.
While the meat is cooking, cut the avocado into strips and sprinkle with lime juice.
When the chicken and bacon are done, pack the lunch.
Hamburger wrap
This is the one sandwich that can be packed already-made. Take leftover hamburgers, break them up, pack them with veggies and you have a great school lunch.
Ingredients:
2 tablespoons mustard
2 tablespoons ketchup
1 tortilla
1/2 romaine heart, chopped
1 hamburger, broken into bite sized pieces
Directions:
Mix the ketchup and mustard and liberally coat the tortilla.
Add as much lettuce as your child can stand and then add the hamburger.
Wrap and pack.
Hot dog peanut butter sandwich
This is the sandwich for kids who want to gross everyone out. The very concept of a peanut butter/hot dog sandwich sounds terrible, but it's surprisingly rich, savory and has a great interplay of savory and sweet flavors. Plus, it just sounds gross, so kids will love it.
Ingredients:
1/4 cup peanut butter
1/2 tablespoon water
1 hot dog
1 bun
Directions:
In a saucepan over medium heat, add the peanut butter and water.
Stir until the peanut butter thins and becomes a sauce.
Serve poured over a hot dog on a bun.
Up next: 3 more simple school sandwiches >>